Catering Services for Schools
For public, private and Montessori schools, we provide a range of permanent and short term contract catering services.  Our lunch program provides family-style wholesome and healthy lunches to students up to 12 years old and encourages independence and a healthy social eating experience.   Our comprehensive snack service for before & after school programs offers multi food group snacks that are satisfying and fuels each student's day.
We provide catering services delivered directly to schools across the Greater Toronto Area.  For school programs that are licensed for child care, all menus and snacks are prepared in accordance CCEYA and the Canada Food Guide.   We also follow Health Canada guidelines and ODPH (Ontario Dietitians and Public Health) guidelines for Nutrition in Child Care Settings. Wholesome Kids Catering can also provide meals or snacks that are PPM 150 compliant.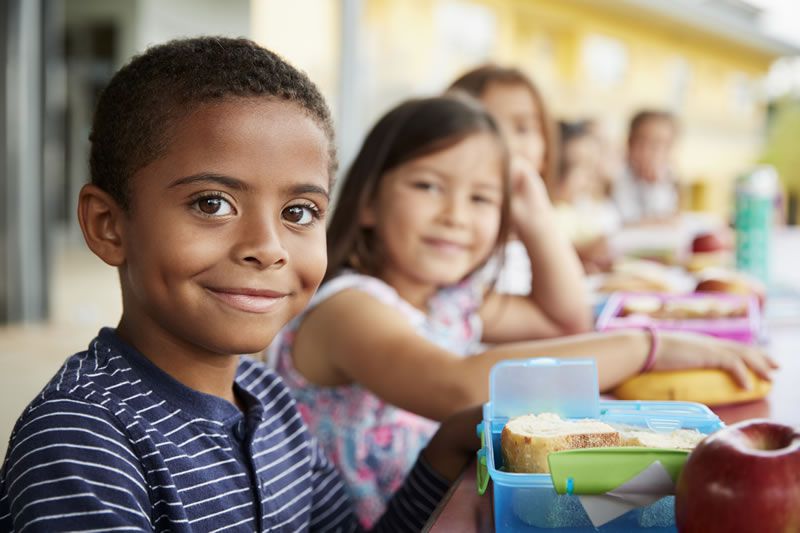 Each and Every Child Is Important To Us
Every child is important to us.  Our allergen management program has expanded to managing over 100 different allergens, in addition to combination allergens.  We are able to comply with anaphylactic policies and have an allergen process that manages the allergens and dietary restrictions for each individual child.
Wholesome Kids Catering is very focused on food safety and we have taken it to a whole new level for a child care caterer.   We have implemented a formal food safety and quality program; following GMPs, HACCP procedures and plans, and industry best practices. Wholesome Kids Catering achieved HACCP certification in May, 2018. Our re-certification audit is scheduled for May, 2021.