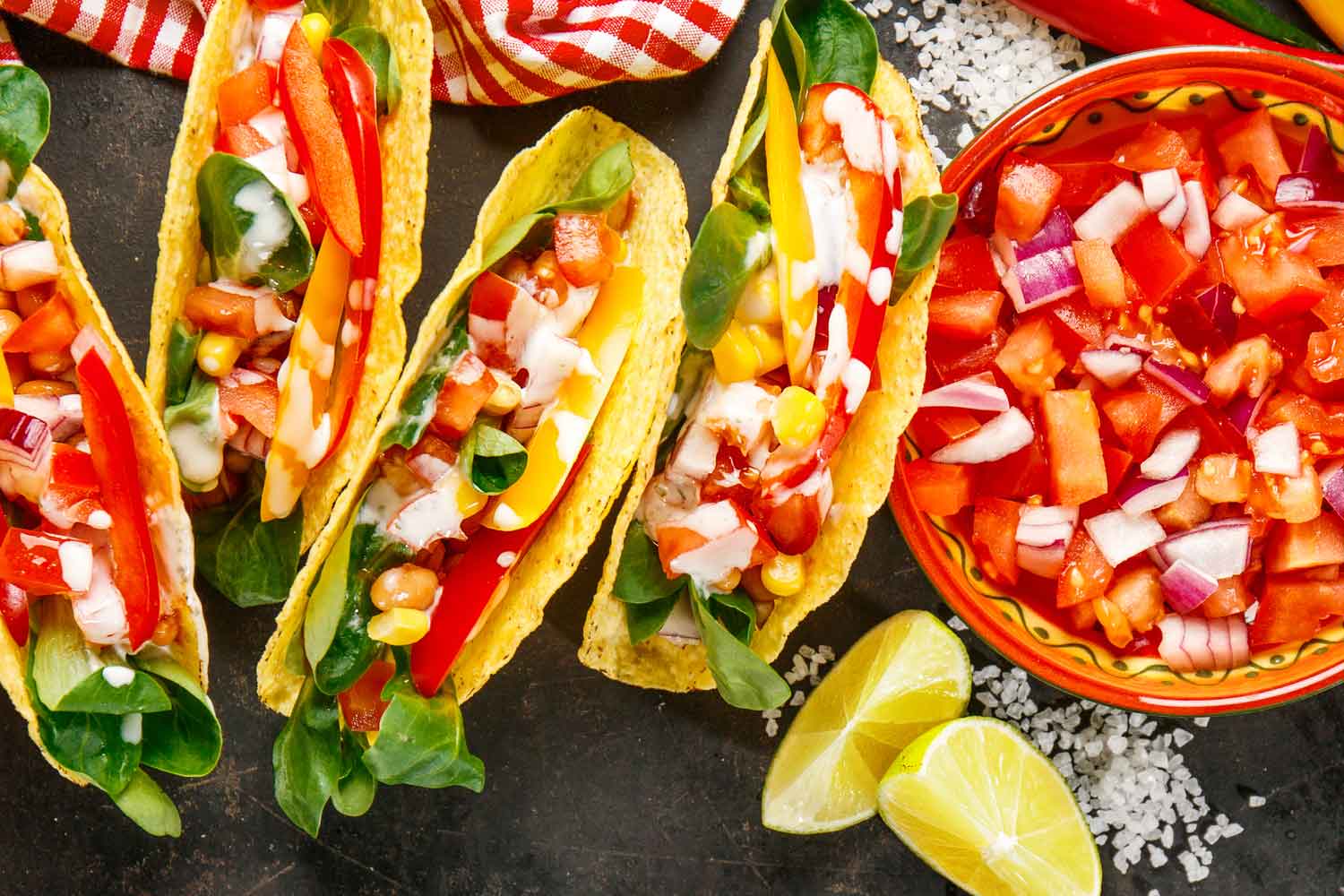 Our long-awaited hot summer weather is finally upon us and a cool, refreshing summer snack is just what we need! This veggie-packed Pico de Gallo salsa is quick to prepare and full of colour, so it's sure to be a fun family treat. We love to serve it in a soft taco shell with all the fixin's. Older kids may enjoy it in a crunchy hard-shell taco too! A great dish to include at your next gathering or family BBQ!
Makes 2 cups (6-8 child-sized portions or 4 adult-sized portions)
Ingredients for Pico de Gallo Salsa
1 cup fresh tomato, diced OR ½ can (796ml) diced tomatoes, no sodium added, drained well
½ cup bell peppers, diced (let your little ones choose their favourite colours! The more colourful, the better!)
½ medium white or red onion, diced
½ cup spinach leaves
2 tablespoons cilantro, finely chopped
½ fresh lime, juiced OR 1 tablespoon lime juice
Pinch of salt and pepper, to taste
Optional: ½ jalapeno pepper, seeded and chopped finely – if your family likes a little bit of heat!
Directions
Wash your vegetables and chop them all up
Mix them all together in a bowl and season with lime juice, salt, and pepper (and finely chopped jalapenos, if using)
Taste mixture, adjust seasoning as needed
Optional: for a smooth salsa, blend it up!
Let rest for at least 20 minutes before serving, to allow flavours to blend
Spoon your homemade Pico de Gallo salsa into taco shells with some sour cream and shredded cheese to top it all off! If you'd like a heartier taco, throw in black beans and corn too!
Nutrition Tip: Did you know that there are THOUSANDS of varieties of tomatoes grown around the world?? Although a tomato is mostly water (at least 75% of its weight!), it is also a good source of nutrients, including vitamin C, potassium, and folate, making this a juicy and nutritious addition to your plate.