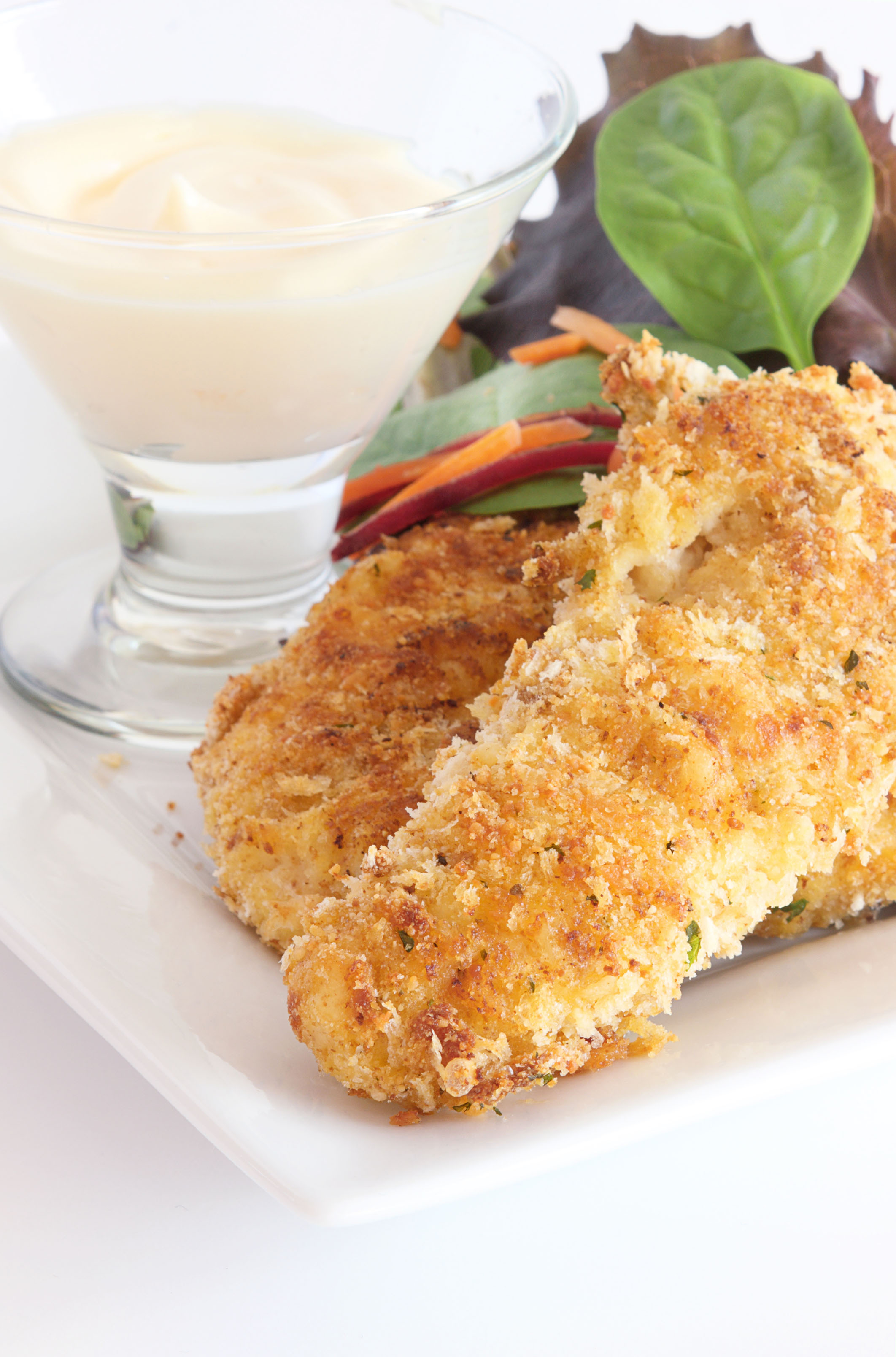 Fish can be a challenging food to get kids to try and enjoy due to smell or texture factors. This homemade recipe helps make it fun! Fish sticks are a friendly way to introduce more seafood into their diet. The crumbs add crunch which makes it easier for kids to dip into their favourite sauce. For more tips, check out 5 ways to encourage your kids to eat more fish.
Homemade Fish Sticks (6 Servings) 
Ingredients
1 lb white fish fillets of your choice, sliced in 1-inch thick pieces, skinned (ex. tilapia, cod or Pollock)
½ cup all-purpose flour
½ tsp fine sea salt
¼ tsp freshly ground black pepper
3 eggs
1 cup grated Parmesan cheese
1 cup Panko bread crumbs
Directions
Preheat oven to 450°F. Line a large baking sheet with parchment paper.
Rinse the fish fillets and pat dry with paper towel. Slice into 1-inch thick pieces.
Place the flour, salt, and pepper in a medium bowl. Stir to combine.
In a separate medium bowl, whisk the eggs.
Combine the bread crumbs and Parmesan cheese in a third bowl.
Coat the fish pieces in the seasoned flour, dip into the eggs and then the Parmesan mixture, gently pressing the mixture into the fish.
Place the breaded fish sticks onto the baking sheet. Drizzle lightly with olive oil and bake for 15 to 20 minutes or until crispy and golden brown.
Enjoy!
Nutritional Information (per serving):
288 calories, 557 mg sodium, 24 g carbohydrates, 27 g protein, 9 g fat (4 g saturated fat, 0 g trans fat, 5 g unsaturated fat), 1 g sugar, 1 g fibre.
Recipe adapted from here and approved by Emma Minden, Registered Dietitian, Wholesome Kids Catering.