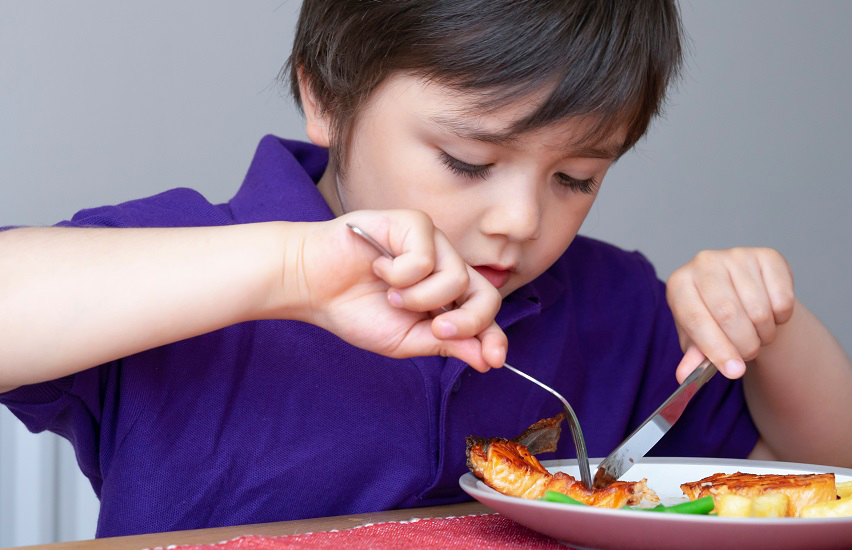 Fish is a good source of protein, iron and vitamin D, which are all very important for proper growth and development. Fish is also a good source of Omega-3 fatty acids, which are healthy fats recommended for both adults and children. Omega-3 fats are associated with a reduced risk of heart disease in adults, and play a role in the brain, nerve and eye development in infants. The types of fish that are higher in healthy fats include salmon, mackerel, pollock, anchovies, herring, arctic char and trout.
Fish is known to be one of the challenging foods to get kids to try. Our Registered Dietitian has come up with 5 great tips to help encourage kids to include more fish into their diet.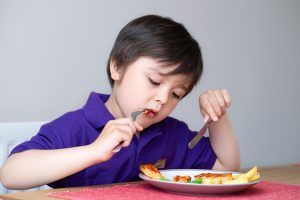 Ways to Include More Fish in Your Children's Diet
Serve fish inside a taco and then let your kids fill the tortilla shell with their favourite toppings.
Add a mild fish (for example white fish) into a quesadilla, lasagna or macaroni and cheese dish that they already recognize and love.
Serve fish in bite-sized pieces with a delicious dipping sauce. Kids love dippable foods!
Mix canned light tuna with your child's favourite sauces and/or ingredients and serve with crackers or vegetables for scooping.
Add a touch of sweet such as teriyaki sauce or maple-soy sauce to help balance a stronger fish flavour.  These recipes will surely become family favourites!
Make your own homemade fish sticks.  For inspiration, find our homemade fish stick recipe here.
We hope these tips help give you some easy and fun ideas for a healthier and more nutritious diet.
This article was written by Emma Minden, Registered Dietitian, Wholesome Kids Catering.