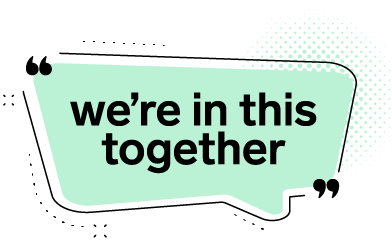 We know that this is a time full of uncertainty but one thing we know for certain is that our community of families and staff are dedicated to the well-being of our children. We want to remain connected by offering resources to help your families stay healthy, happy, and engaged while schools and daycare are closed. 
At Wholesome, we love to connect with the families we feed! Tag us @wholesome_kids and use #connectedcommunity with your ideas and pics of what you're doing with your family to stay active and healthy.  Try to enjoy this time for the opportunity to come together as a family and to connect with your loved ones.
From our family to yours, stay healthy and safe!
Keeping the lines of communication open
We know that communication is critical with your children everyday, but especially during times of uncertainty. Here's a great article with tips on 
Talking to Kids About the Coronavirus
.
Have a little fun!
Check out this list of kid-friendly ideas (from pre-school to elementary) to explore, learn, eat, and thrive at home, then print and post the list in a spot your children can see. Let them choose the activities they want to do and check them off as they're completed!
TIP: In all this together time, it's OK to take a break and include a little rest and relaxation like reading, colouring, and napping.

This week's theme is all about nature and weather – enjoy!










_________________
Each day, let your child pick an activity that they want to challenge themselves with and see what happens. Don't hesitate to jump in on the fun too! Here are some ideas:
Minute to Win It: Dice Balance on a Stick – see how many dice you can get on a stick in one minute!
Strength Test: Who can hold a plank for the longest?
Host family movie night! – Pick and introduce the movie. Pop, then serve, some popcorn!
Invite your family to your very own restaurant! – Make a menu, take reservations, set the table, help cook the mean, then seat and serve your family. Don't forget to help clean up!
Know some good jokes or stories? – Invite your family to a stand-up comedy night and give them a performance!
Limber up! – Can you do 50 or 100 jumping jacks?
Mmm delish! – Find a new wholesome recipe and cook it with your parents. Make sure you do the measuring and help with the clean-up. Try this one!
Make sure to snap a picture of you enjoying each challenge and share it using hashtag #connectedcommunity.