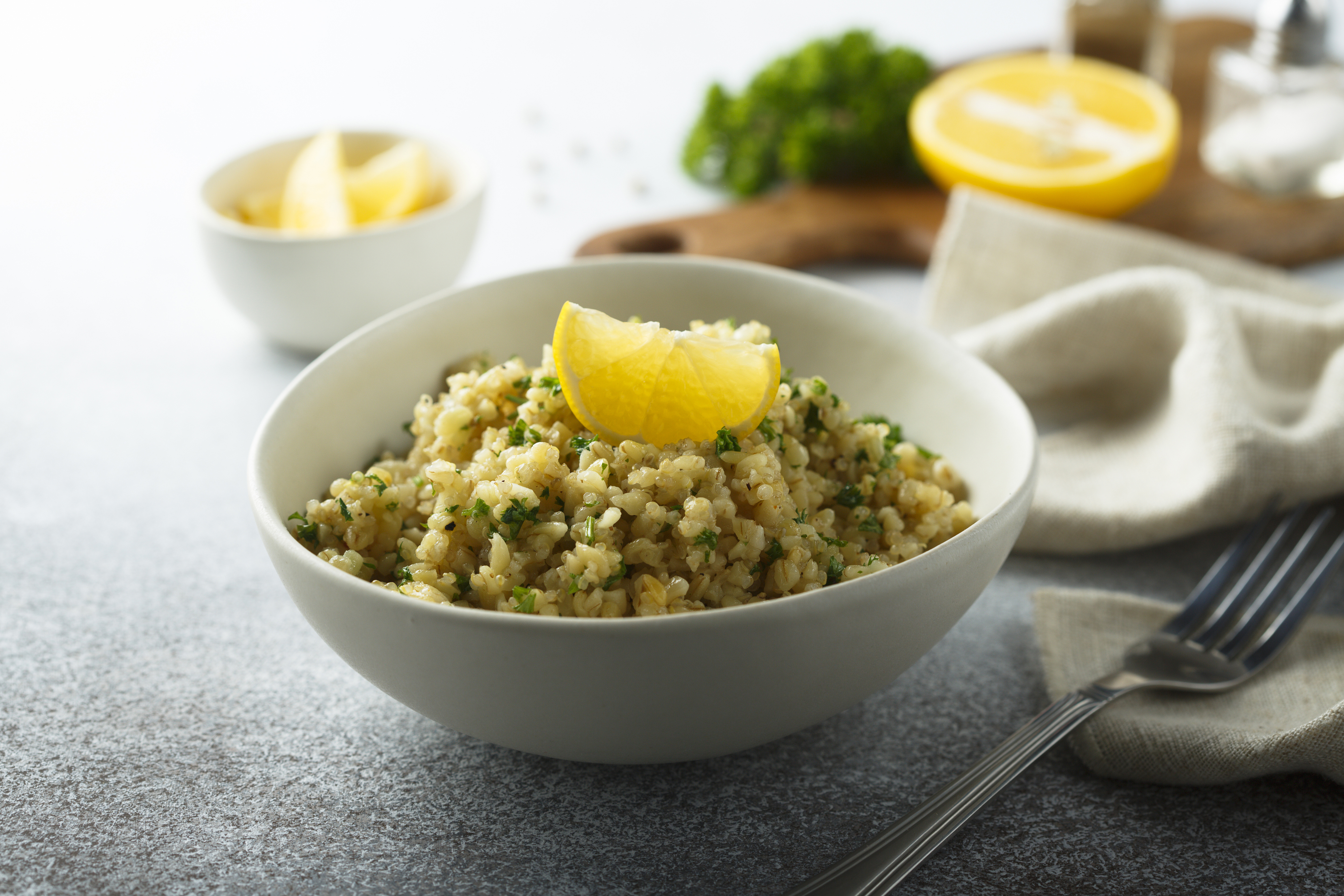 A sweet and tangy – yet quick and easy – side dish that kids will love!  Serve as a side to grilled chicken or fish for a light and refreshing meal.
Ingredients:
1 cup + 1 tablespoon pineapple juice
3/4 cup dry couscous
1 mango, peeled and diced
1/4 cup finely diced red onion
1/2 cup chopped fresh mint
1 tablespoon olive oil
Salt and pepper to taste
Directions:
Bring 1 cup of pineapple juice to a boil in a saucepan.

Remove from heat, stir in the couscous, cover, and let stand for 5 minutes.

Fluff with a fork.

Stir in the mango, red onion, and mint.  Drizzle evenly with equal parts pineapple juice and olive oil, and season with salt and pepper.  Toss to combine.
Enjoy warm or cold!