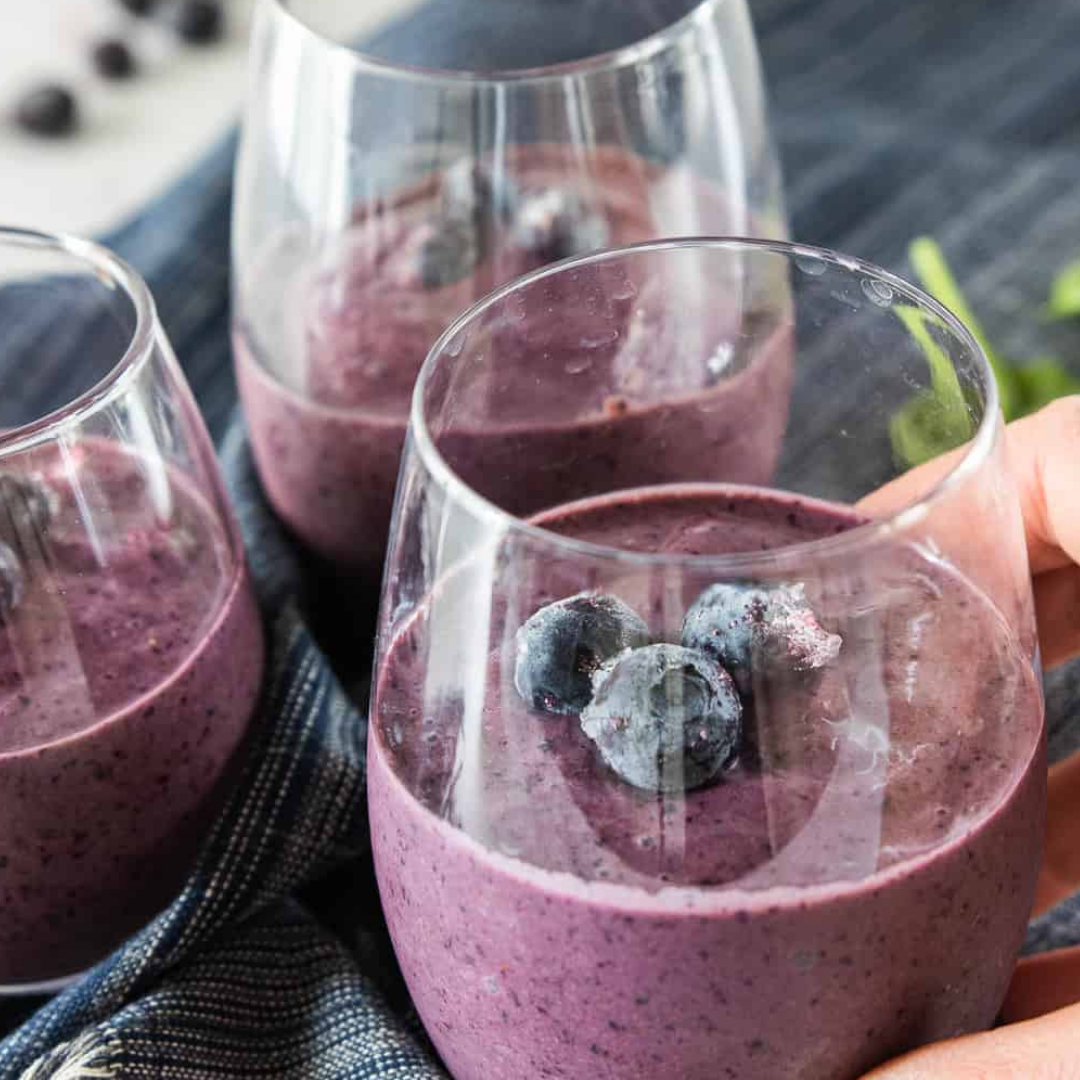 Superfoods are defined as "a food (such as salmon, broccoli, or blueberries) that is rich in compounds (such as antioxidants, fibre, or fatty acids) considered beneficial to a person's health".  This simple superfood smoothie includes berries, leafy greens, yogurt and flax seed and will surely be a kid favourite.  Check out the article on superfoods to find out what benefit these ingredients provide.
Superfood Smoothie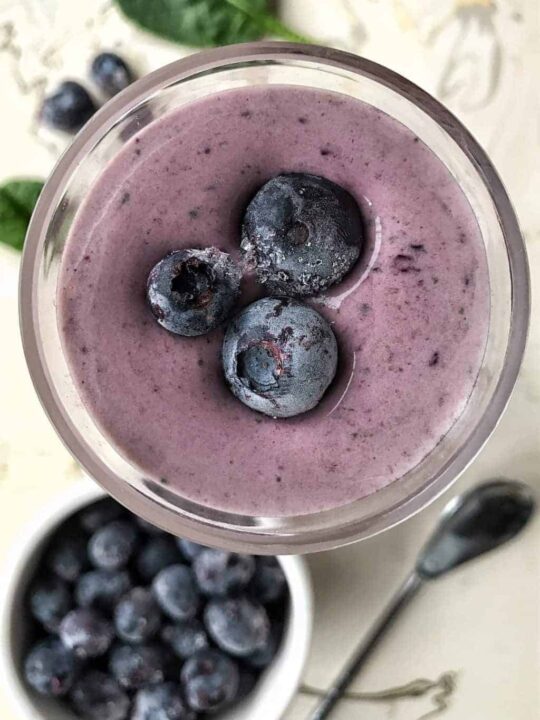 Ingredients:
(Yields 2 servings)
1 cup frozen blueberries
1 ripe banana (fresh or frozen)
1 cup spinach
⅔ cup 2% milk
⅓ cup 2% plain Greek yogurt
1 Tbsp maple syrup
1 Tbsp ground flax seed
Directions:
Place all the ingredients in a blender and puree until smooth.
Enjoy!
Nutritional Information (per serving):
210 calories, 65mg sodium, 37g carbohydrates, 8g protein, 4.5g fat (1.5g saturated fat, 0.1g trans fat, 3.1g unsaturated fat), 25g sugar, 5g fibre
Recipe adapted from Create Kids Club and approved by Emma Minden, Registered Dietitian, Wholesome Kids Catering