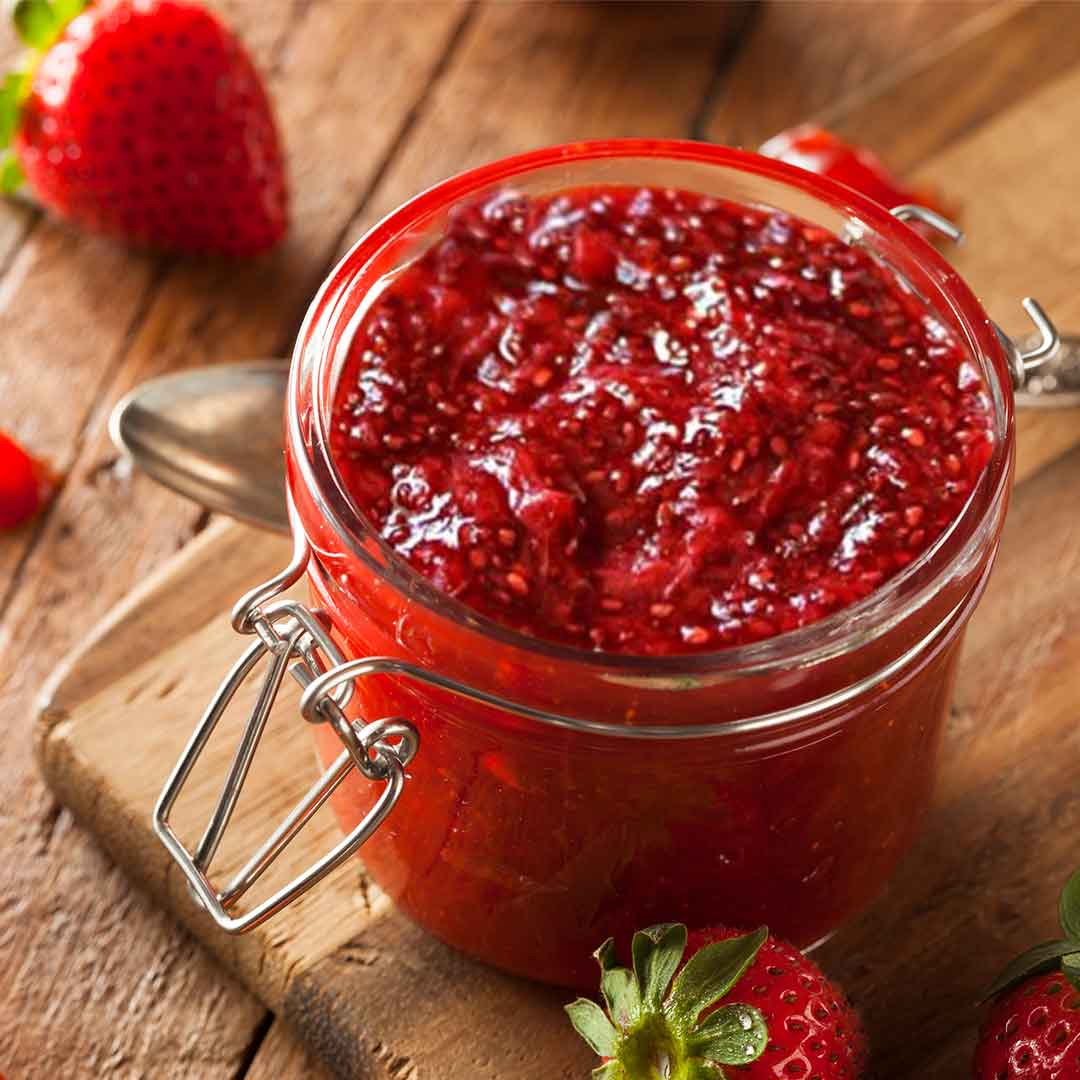 Field strawberries are in season in Ontario from May to October! Give this family-friendly recipe a try with the kiddos by asking them to help measure the ingredients, roll out the limes, or mash the strawberries. Spread this tasty homemade jam over whole grain toast, add a spoonful to plain yogurt, or use it as something special to top off your morning oatmeal.
Ingredients
2 cups fresh strawberries, chopped
2 tablespoons lime juice, fresh
1 teaspoon lime zest
2 tablespoons maple syrup
2 tablespoons chia seeds
Directions
Place strawberries, lime juice, lime zest, maple syrup, and chia seeds in a medium saucepan over medium heat
Simmer ingredients, stirring occasionally, until strawberries soften (about 5 min)
Using a fork or masher, mash the strawberries until they resemble jam, allowing some small pieces for texture
Remove from heat, let cool to room temperature
Add jam to a re-sealable glass jar, refrigerate, and use up within 7-10 days
Nutrition Tip: Did you know that chia seeds are rich in fibre and omega-3 fatty acids? The 2 tablespoons in this recipe add 11 grams of fibre, 7 grams of healthy unsaturated fats, and 4 grams of protein! The surface of chia seeds is delicate and easily breaks apart with moisture; making them easy to digest in their whole form, unlike flax seeds.