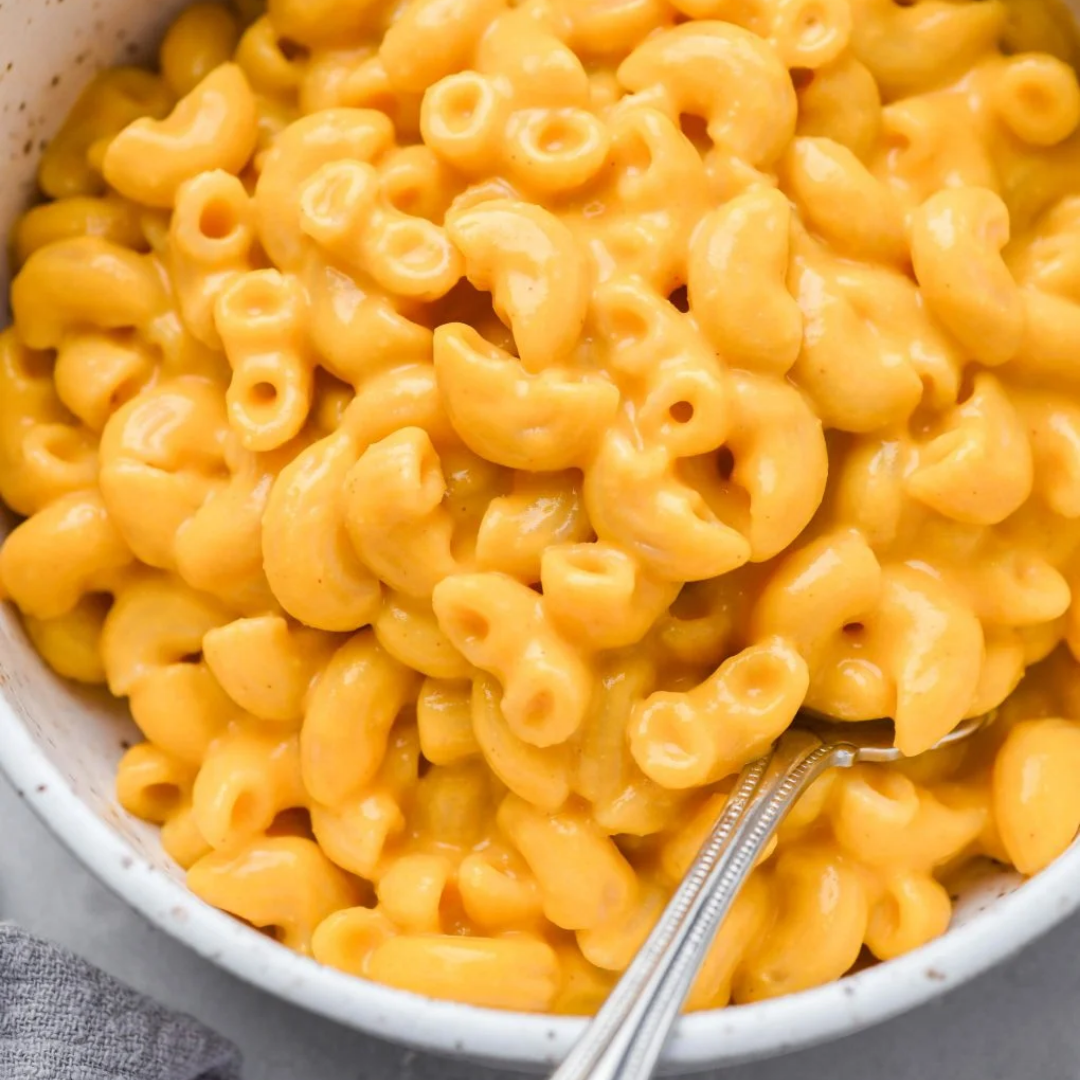 Avoiding food allergies is the only way to prevent a reaction.  Finding recipes that closely resemble our favourite allergen dishes can sometimes feel daunting and frustrating.  I have provided my favourite "priority allergen" free macaroni and cheese recipe.  This recipe is inclusive for anyone following a dairy and gluten-free diet, and will surely become one of your kid's favourite dishes whether they have food allergy/intolerances or not.
Vegan and Gluten-Free Mac and Cheese
Ingredients:
(Yields 4 servings)
2 medium carrots, peeled and chopped
1 ½ cups potato (preferably Yukon gold), peeled and chopped
2 Tbsp olive oil
½ cup unsweetened dairy-free milk (ex. oat milk)
1 ½ tsp garlic powder
1 tsp onion powder
¼ tsp paprika
Pinch of turmeric (for colour)
Pinch of cayenne pepper (optional)
1 Tbsp + 1 tsp lemon juice
¼ cup + 2 Tbsp nutritional yeast
1 tsp salt
12 oz box gluten free pasta
Directions:
Add the cut carrots and potatoes to a pot over medium heat and cover. Bring to a boil and then reduce heat to a simmer and cook until carrots and potatoes are tender (about 12-15 minutes).
While carrots and potatoes are cooking bring a large pot of water to a boil.
Cook pasta according to box instructions, reserving 1 cup of cooking water.
Drain the carrots and potatoes and transfer to a blender. Add the olive oil, non-dairy milk, garlic powder, onion powder, cayenne pepper, lemon juice, nutritional yeast and salt.
Blend on high until smooth and creamy.
In a large pot toss the sauce with the pasta, warming over low heat and using the reserved pasta water to thin the sauce if needed.
Enjoy!
Nutritional Information (per serving):
470 calories, 640mg sodium, 84g carbohydrates, 12g protein, 9g fat (1.5g saturated fat, 0g trans fat, 7.5g unsaturated fat), 3g sugar, 7g fibre
Recipe adapted from Nyssa's Kitchen and approved by Emma Minden, Registered Dietitian, Wholesome Kids Catering