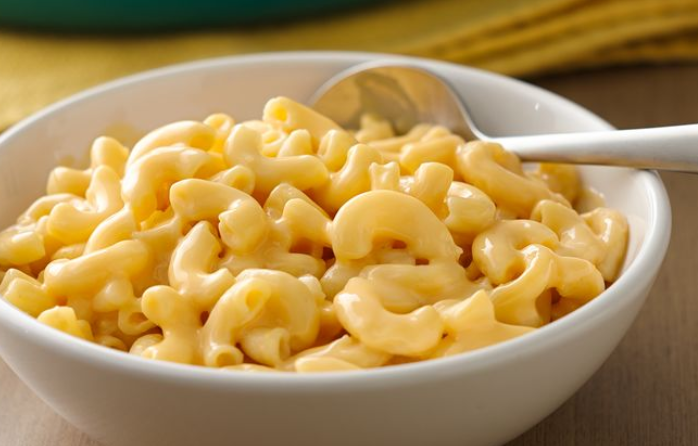 Fall is around the corner, bringing with it the warmth and comfort of seasonal flavours. Seasonal produce like pumpkins, apples and squash lend themselves beautifully as nutritious ingredients for soups and stews, desserts and more! However, we know that encouraging our little ones to try new foods can be a challenge to say the least. This hidden veggie mac and cheese recipe is kid-friendly while also packing in an impressive amount of nutrition and colour. Your kids will love the familiar taste and texture of a classic mac and cheese while reaping the benefits of increased nutrients and fibre from the added vegetables.
Our hidden veggie mac and cheese uses pureed butternut squash, cauliflower and carrots along with cheese as the sauce. Pair this with your child's favourite pasta and you'll have a winner for dinner!
Quick Tips: Pack leftovers into a thermos for lunch the next day so your child can enjoy a hot meal. If you have an infant at home, use the vegetable puree as a main meal for them and add a dash of cinnamon for some added flavour. Try using the vegetable and cheese sauce for older kids as a dip for crackers, cucumbers and more. Enjoy!
Ingredients
1 lb elbow macaroni, cooked
½ cup water (120 mL)
1 cup cauliflower florets
1 cup butternut squash, diced
1 cup carrots, sliced
1 small clove garlic, minced
2 cups milk (cow's milk or soy milk will work here if your child has an allergy)
½ cup shredded cheese (cheddar or swiss, whatever you like!)
Directions
Add water, cauliflower, squash, and carrots in a pot over medium heat. Cover and cook for about 15 minutes until vegetables are tender.
Add everything into a blender, including cooking water, and blend until smooth.
Return blended veggies to the pot over medium heat, and add the garlic, milk and cheese. Stir until smooth.
Add macaroni, reduce heat, mix thoroughly, and cover for 20 minutes
*Preparation Tip: Squash skin can be difficult to peel when raw, so feel free to cook these with the skin on and cut away after cooling. Alternatively, purchase frozen and pre-cut butternut squash from the grocery store as a time saver.
Nutritional information (per serving):
235 calories, 36g carbohydrates, 11g protein, 5.5g fat (2.8g saturated, 0g trans, 2.7g unsaturated), 8g sugar, 4g fibr