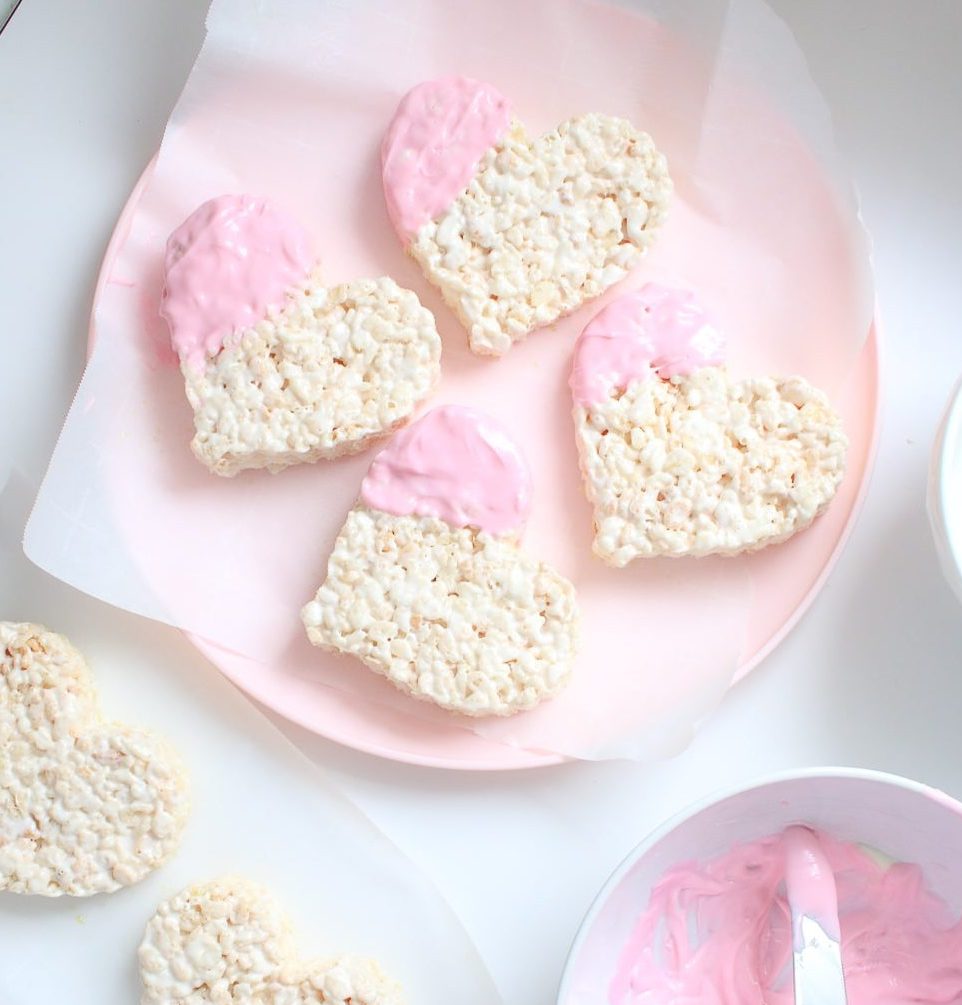 Valentine's Day is an exciting time of year for kids. They get to pick their favourite Valentine's Day cards to hand out to their classmates, and they often have sweets! Here is a recipe for a rice krispy treat with a twist. The nut-free soy butter in this recipe adds protein and replaces the marshmallows that usually bind the ingredients together. Using a heart-shaped cookie cutter to shape your treats is a fun way to have your child participate.
Heart-Shaped Rice Krispy Treats (16 servings)
Ingredients
½ tsp vanilla extract
6 cups rice krispies cereal
2/3 cup pure maple syrup
2/3 cup nut-free soy butter
Optional: 2 cups of pink melting chocolate (you can buy these at bulk barn)
Directions
Line an 8-inch square baking pan with wax or parchment paper.
In a microwave-safe bowl, combine the nut-free soy butter and maple syrup. Heat for 20 seconds in the microwave. Whisk the mixture. Continue heating in 20-second increments until the mixture is warm and fragrant and begins to caramelize.
Add the cereal to the nut-free soy butter and maple syrup mixture. Stir until well incorporated.
Pour onto the prepared baking pan. Using a rubber spatula, smooth into an even, very tightly packed layer.
Chill in the fridge for 2 hours. Remove and use a cookie cutter to create the heart-shaped treats.
Optional:
In a microwave or double-boiler, melt the pink melting chocolate. Dip the corners of the heart-shaped rice krispies into the melted chocolate.
Place the dipped treats on a baking sheet lined with wax or parchment paper. Refrigerate for 1 hour or until chocolate has hardened.
Enjoy!
Nutritional Information (per serving):
196 calories, 98mg sodium, 27g carbohydrates, 4g protein, 9g fat (3g saturated fat, 0g trans fat, 6g unsaturated fat), 16g sugar, 1g fibre
*Nutritionals include melted chocolate
Recipe adapted from here and approved by Emma Minden, Registered Dietitian, Wholesome Kids Catering.