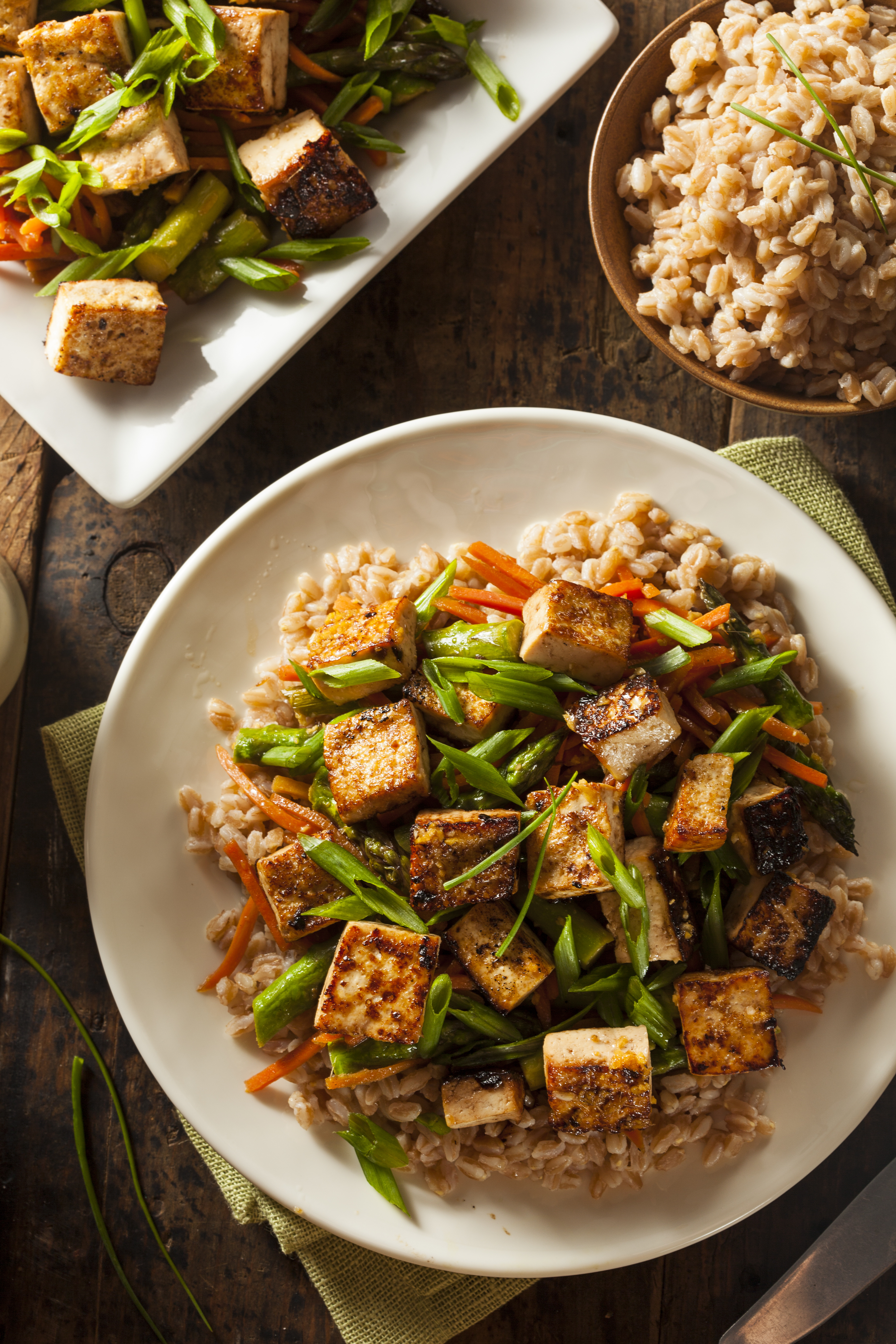 This months #WholesomeAtHome copycat recipe, is one of our favourites! This incredibly tasty and vibrant Ginger Tofu Stir Fry is a great meal for a #MeatlessMonday or when you need something to change up your routine. This recipe is also a great way to introduce your little ones to meat alternatives and become comfortable with a veggie based diet. Packed with nutritious ingredients and fresh flavours, this is a meal that everyone can enjoy! We hope you and your family enjoy this delicious meal with #WholesomeAtHome.
Ingredients:
1 ½ cups cooked brown rice, ferro or couscous
¼ cup vegetable oil
14 ounces extra firm tofu, cubed
2 cups bell peppers, diced
2 cups carrots, shredded
3 green onions, chopped
3 cloves garlic, minced
2 Tbsp fresh ginger, grated
2 Tbsp honey or maple syrup
½ cup low sodium soy sauce
¼ cup water
¼ cup rice vinegar
Directions:
In a medium bowl, whisk together the garlic, ginger, honey, soy sauce, water, rice vinegar and 2 Tbsp oil.
In a large skillet, heat the remaining oil over medium heat. Add the tofu and cook until golden brown, about 1-2 minutes per side. Pour ¼ cup of the sauce in the pan and stir to coat the tofu. Cook until the sauce is bubbling, about 1 minute. Remove tofu from pan and set aside.
To the same skillet, add the bell peppers and carrots and sauté for 4-5 minute.
Add the tofu back in along with the remaining sauce and toss to coat.
Serve with grain of choice and enjoy!
Nutritional Information (per serving):
260 calories, 800mg sodium, 26g carbohydrates, 10g protein, 13g fat (1.5g saturated fat, 0g trans fat, 11.5g unsaturated fat), 10g sugar, 4g fibre
Recipe adapted from here and approved by me Emma Minden, Registered Dietitian, Wholesome Kids Catering