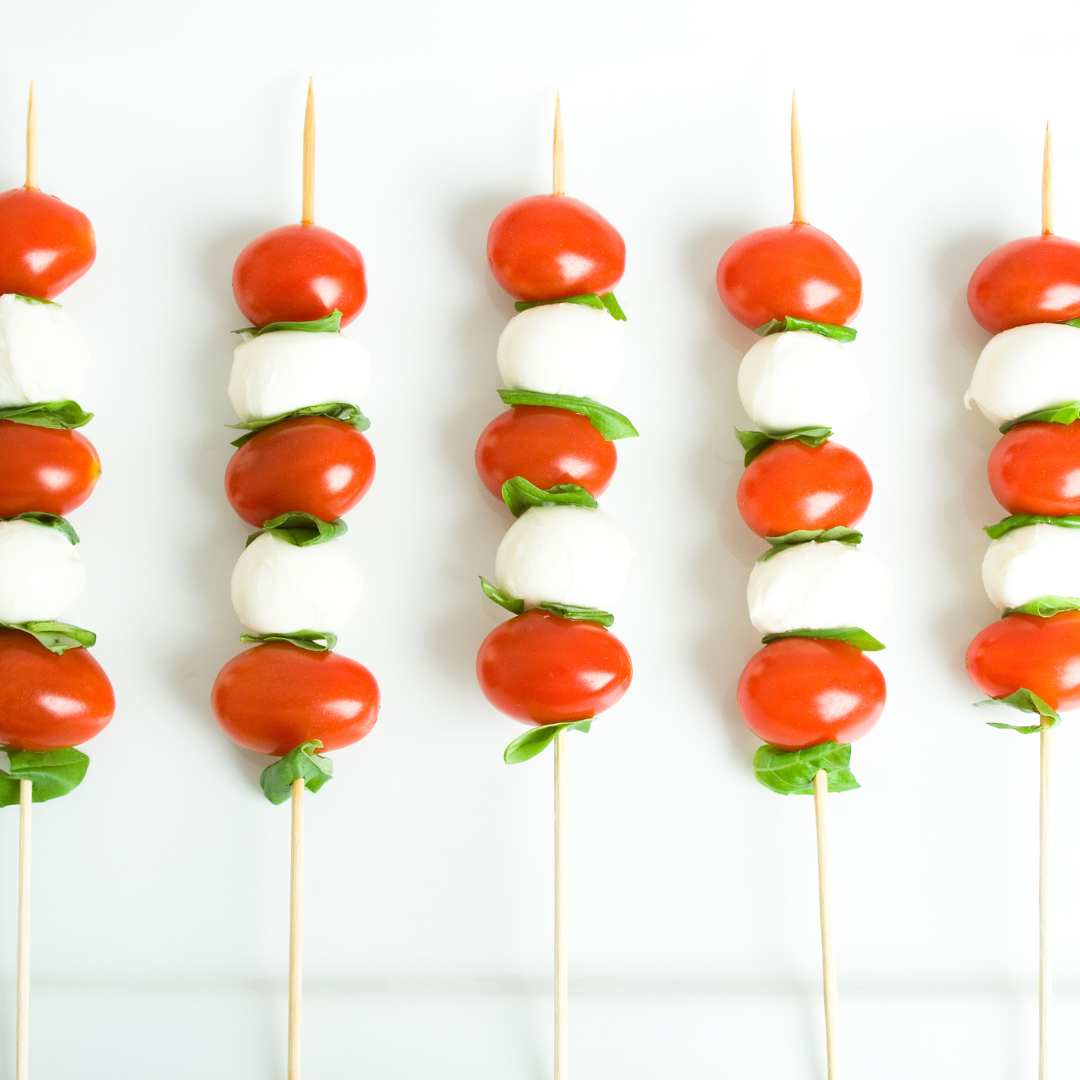 Happy Canada Day!  Canada Day celebrates the anniversary of the Constitution Act, which merged three territories (Province of Canada, Nova Scotia and New Brunswick) into a single federation called the Dominion of Canada in 1867.  There is no better way to celebrate than with some festive red and white foods.  Enjoy! 
Caprese Salad Skewers 
Ingredients:
(Yields 10 servings)  
20 grape tomatoes

 

20 bocconcini or mini mozzarella balls

 

Fresh basil leaves, chopped

 

2 Tbsp olive oil

 

Salt and pepper to taste

 
Directions:
Toss the tomatoes, cheese, basil, salt and pepper in a bowl with olive oil until well coated.

 

Skewer one tomato and one piece of cheese on each toothpick.

 
Nutritional Information (per serving):  
150 calories, 15mg sodium, 1g carbohydrates, 10g protein, 12g fat (6g saturated fat, 0.4g trans fat, 5.6g unsaturated fat), 0g sugar, 0g fibre  
Recipe approved by Emma Minden, Registered Dietitian, Wholesome Kids Catering