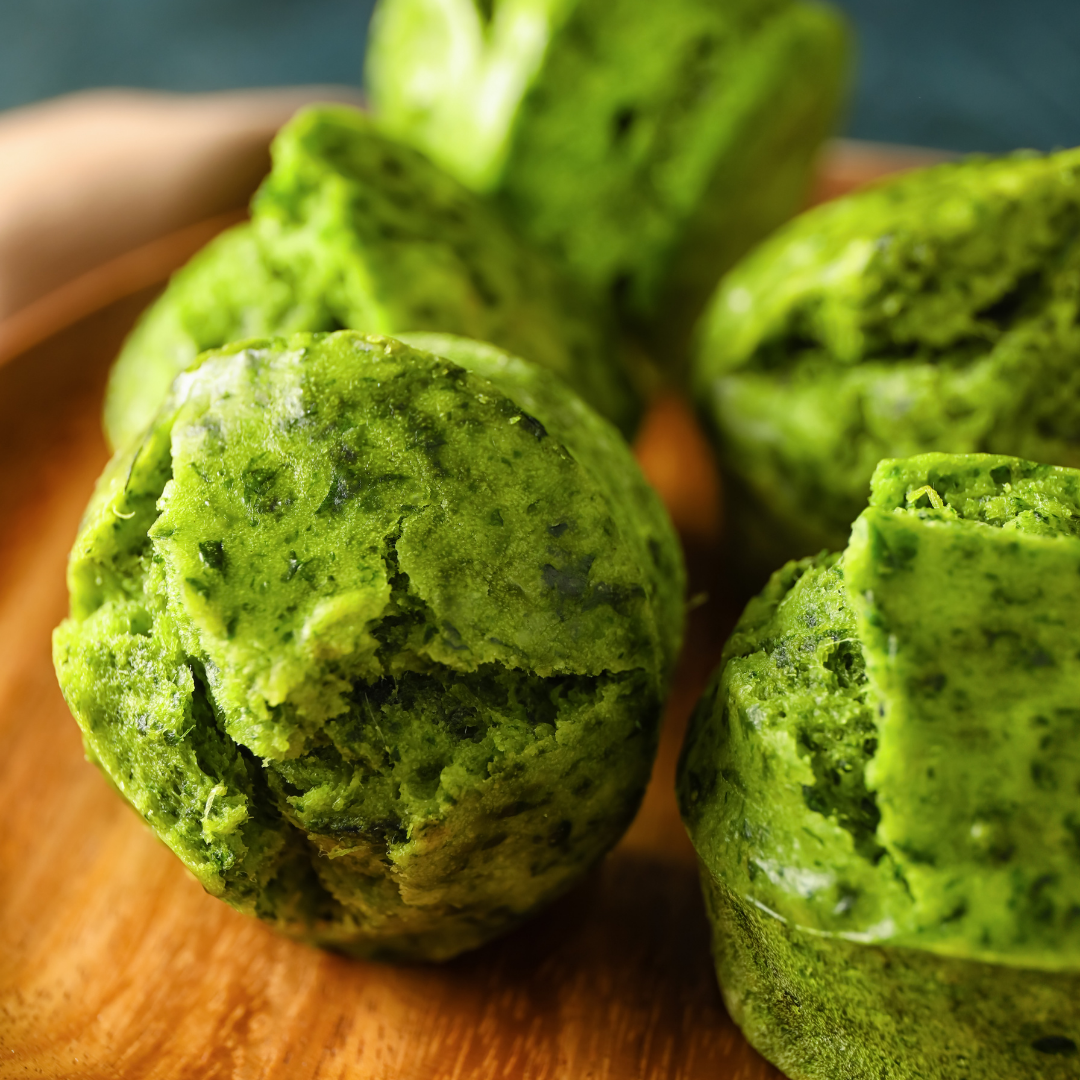 Happy St. Patrick's Day!  In honour, I have provided one of my favourite green recipes, which does not include any food dye.  The recipe is packed with spinach which boosts the fibre content, is a great source of Vitamin K and gives it a vibrant green colour.
Sweet Spinach Muffins
Ingredients:
(Yields 18 servings)
2 cups whole wheat flour
1 ½ tsp cinnamon
2 tsp baking powder
½ tsp baking soda
¼ tsp salt
½ cup butter
¾ cup 2% milk
½ cup maple syrup
1 large banana
6 oz raw spinach
1 large egg
1 tsp vanilla extract
Directions:
Preheat oven to 350° F and grease a muffin tray or line it with liners.
Combine all the dry ingredients in a large bowl.
Heat the butter just until melted.
Using a blender or food processor, blend the spinach, banana, honey/maple syrup, milk, egg, vanilla and melted butter until completely pureed.
Add the puree to the dry ingredients and mix together until combined (do not overmix).
Spoon the batter into the muffin tray and bake for 18-22 minutes, until the muffins are firm on top but not browning.
Let cool and enjoy!
Nutritional Information (per serving):
130 calories, 60mg sodium, 19g carbohydrates, 3g protein, 6g fat (3.5g saturated fat, 0.2g trans fat, 2.3g unsaturated fat), 7g sugar, 2g fibre
Recipe adapted from Super Healthy Kids and approved by Emma Minden, Registered Dietitian, Wholesome Kids Catering