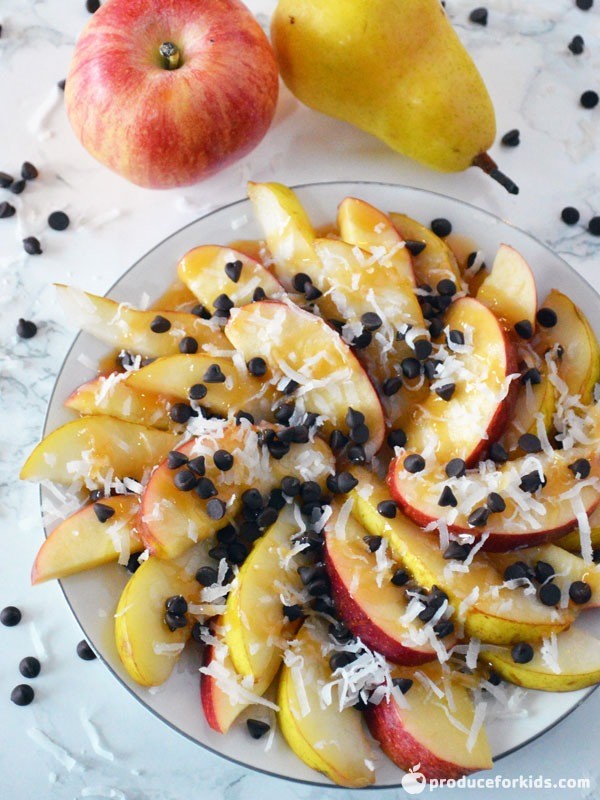 This is nacho-average snack! And it's super easy to customize for different tastes. A double win!
Ingredients:
Apples and Pears – thinly sliced
Toppings: Yogurt, nut/nut-free butter, and sprinkles like oatmeal clusters, shredded unsweetened coconut, pomegranate seeds, cinnamon, pumpkin/chia/hemp seeds, unsweetened cacao nibs…the possibilities are endless!
Directions:
Thinly slice some crisp apples and pears and arrange in layers around a plate. Drizzle with the toppings and 'sprinkles' of your choice.
Safety Tip: Remember that some 'sprinkle' toppings are not recommended for children under the age of 4, as they can be possible choking hazards. For the youngest kiddos, serve up a plate of peeled apple and pear slices sans-sprinkles with some warmed nut/nut-free butter or yogurt for dipping.