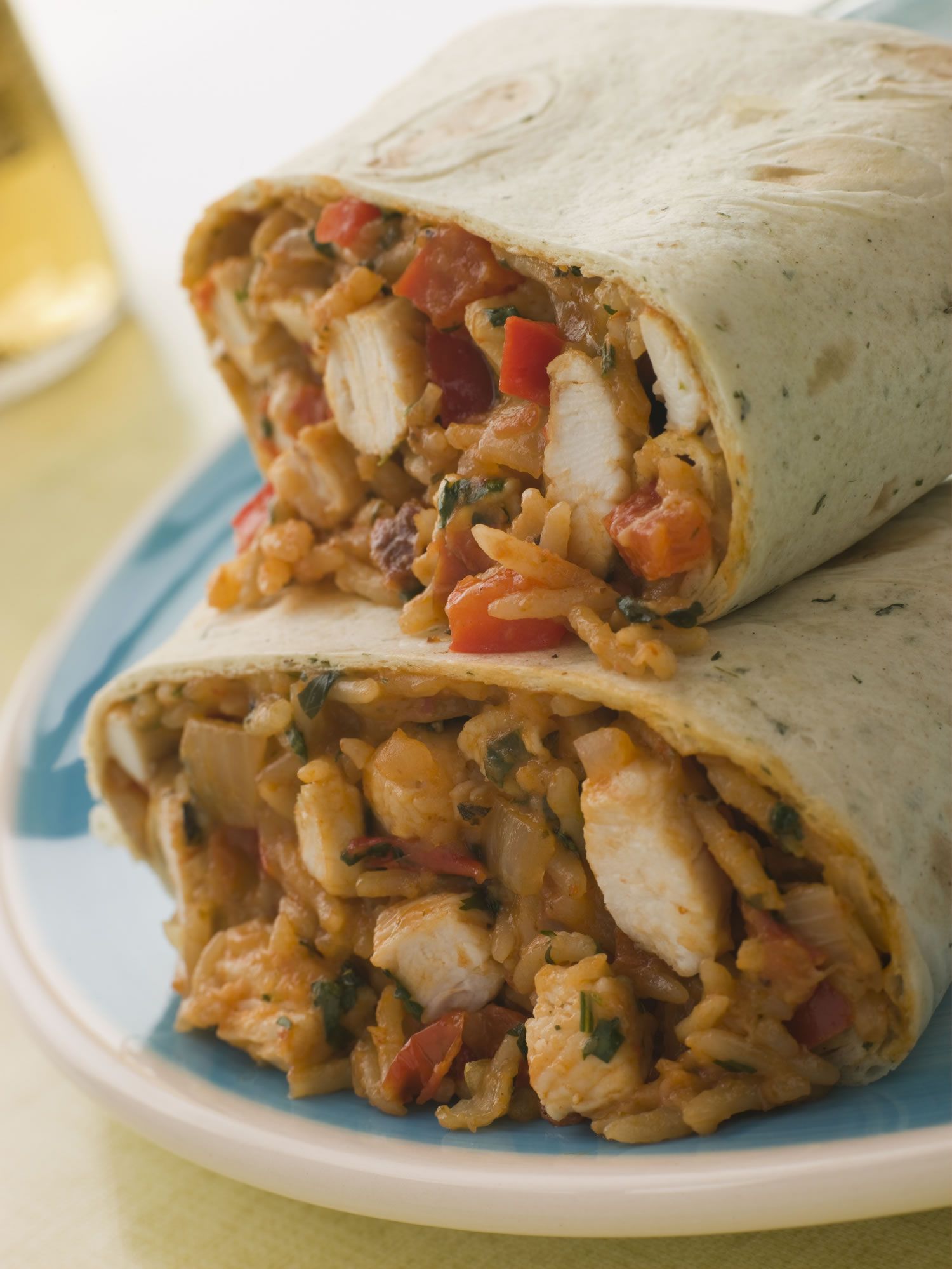 Fibre from brown rice and whole grain tortillas and lean protein from chicken makes this burrito recipe heart healthy!
Ingredients
1/3 cup brown rice
dry 1 teaspoon vegetable oil
2 chicken breasts (about 250g or 8oz. each), boneless, skinless, diced into bite­sized pieces
1 cup diced tomatoes, low sodium, drained (save 2­3 tablespoons of diced tomato juice)
½ cup green pepper, diced small
½ cup corn niblets, frozen (rinsed and drained, if canned)
1 cup cheddar or mozzarella cheese, shredded, reduced fat (< 20% M.F.)
1 avocado, sliced
8 whole grain tortillas (6 inch or 15cm)
Optional: 1 lime, cut in
How to Put it all Together:
In a pot, cook brown rice according to packaging (typically, 2/3 cup water to 1/3 cup rice )
In a bowl, mix diced chicken with chicken seasoning ingredients until chicken is evenly coated
In a second pot, heat vegetable oil over medium heat. Add seasoned diced chicken, cook until no longer pink
Add tomatoes, green peppers, corn, and 2­3 tablespoons of diced tomato juice and cook for 5­7 minutes
Remove chicken and vegetables from heat and mix in cooked brown rice
Serve the chicken, veggie, and rice mixture family style. Prepare a plate for the whole grain tortillas. Serve shredded cheese and sliced avocado on the side
The best part: Add the mixture to the middle of a tortilla, top with shredded cheese and a slice of avocado. Roll up, and enjoy!
Option to Squeeze a bit of lime juice inside for a fresh spritz of vitamin C!
Enjoy!