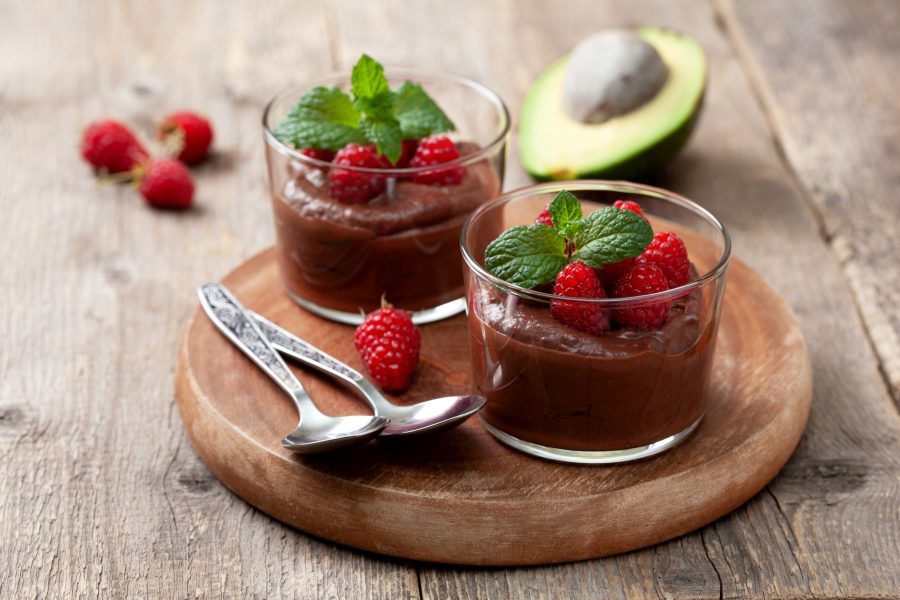 If you've never tried avocado chocolate mousse before, this healthy recipe will take you completely by surprise!  It is rich and smooth, and you really can't taste the avocado.
Ingredients:
2 ripe avocados
1/4 cup regular cocoa powder
1/4 cup dutch cocoa powder (or melted semi-sweet chocolate)
3-4 tbsp milk of choice
1/2 tsp pure vanilla extract
1/8 tsp salt
1/4 cup pure maple syrup (or other sweetener of choice like agave syrup)
Directions:
Blend all of the ingredients together and cool for about 30 minutes. Top with your favourite fruit – banana, strawberry, raspberry for added colour and flavour.
Nutrition Fact:  With less than one gram of sugar per ounce, avocados have the least amount of sugar per serving of any fruit, and they act as a "nutrient booster" by helping the body to better absorb fat-soluble nutrients.