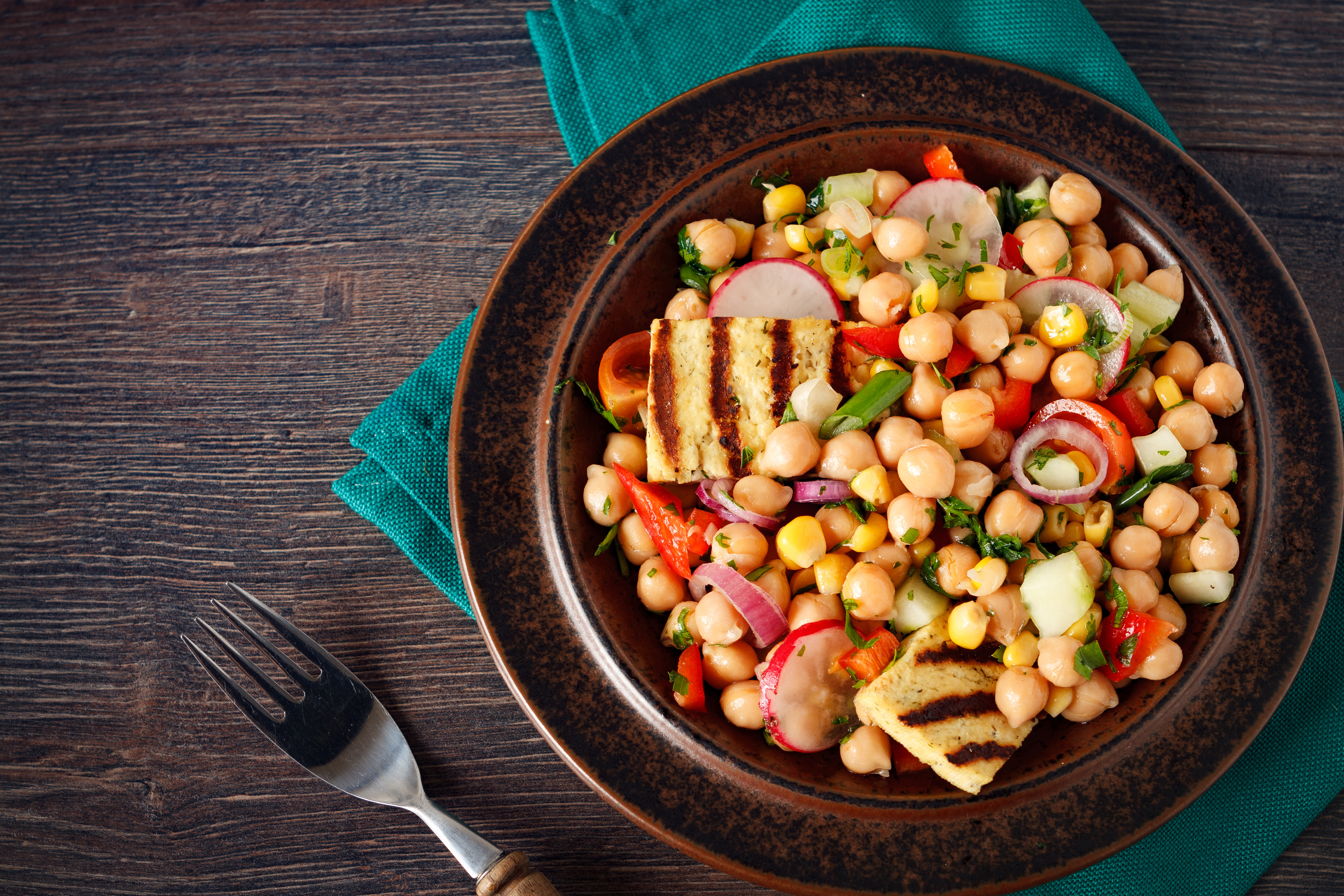 This deliciously easy chickpea salad is a great meal idea.  Perfect on it's own for lunch, as a side for dinner, or in a wrap or pita.  There's no cooking involved, it's fast, and you can vary the ingredients for your picky eaters or use whatever you have in the fridge or garden!
Ingredients:
1 can of Chickpeas
1-2 cups of Diced Vegetables: your choice of any of the following tomatoes, cucumbers, red onions, corn, avocado, bell peppers, or more
Feta (optional): crumbled
Fresh Herbs (optional):  Use mint, cilantro, basil, or parley – whatever you like!
Naan, Tortilla, or Pita:   toast for on the side or make a wrap
Dressing:  Make from scratch or use your favourite store bought dressing (like Italian).
3 tbsp Olive Oil
2 tbsp Balsamic Vinegar
2 rbsp Lemon Juice
1 tsp crushed garlic
Salt and pepper to taste
Directions:
Rinse the beans and dice the vegetables.  Combine with the dressing into a bowl and toss until coated.  Eat right away or make ahead and refrigerate.
Nutrition Fact: Chickpeas (also called garbanzo beans) are a legume rich in protein and fibre, so are a great option for a quick meal – just open the can, give them a rinse, and they're ready to go!