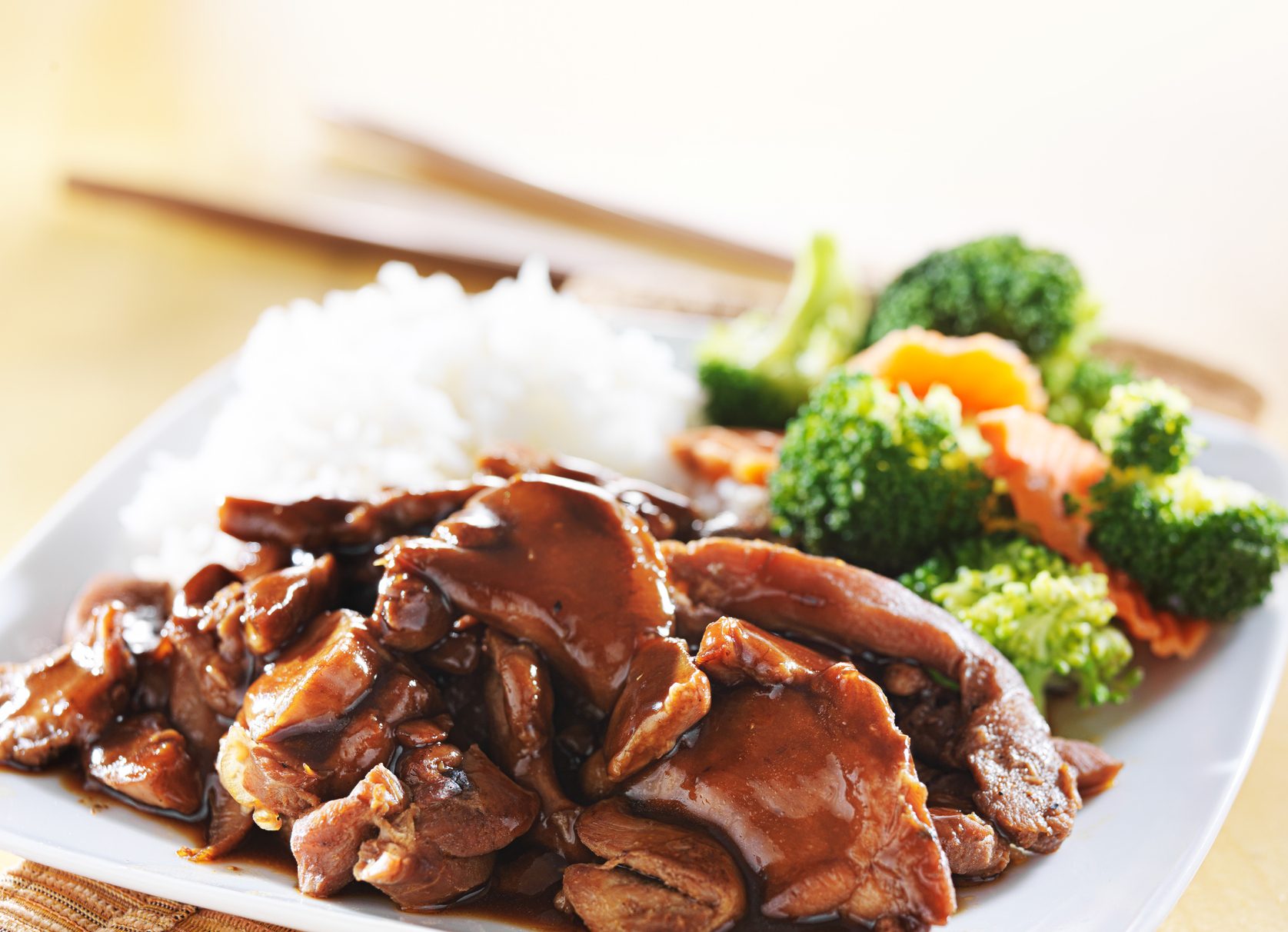 Stir-fry is a great way to incorporate more vegetables into your diet. This stir-fry recipe is quick and easy. It includes a homemade teriyaki sauce, which is a healthier alternative to many pre-made sauces or similar takeout dishes. Feel free to change out the protein and vegetables for variety and/or based on preference.
Chicken Teriyaki Stir-Fry (4 servings)
Ingredients
1 ¼ lbs. chicken breast, diced into 1-inch cubes
1 Tbsp olive oil
¼ cup low-sodium soy sauce
¼ cup water
3 ½ Tbsp light brown sugar
1 Tbsp rice vinegar
½ tsp sesame oil (optional)
2 tsp fresh ginger, minced
2 tsp fresh garlic, minced (2 gloves)
2 tsp cornstarch
2 cups brown rice, cooked
2 cups broccoli, steamed
1 cup carrots, shredded
1 cup zucchini, sliced
Optional: Sesame seeds and chopped green onions, for garnish.
Directions
Heat olive oil in a non-stick skillet over medium-high heat.
Add in chicken and let brown on the bottom (about 3-4 minutes), then flip.
Add in vegetables and sauté until softened.
In a small mixing bowl, whisk together the soy sauce, water, brown sugar, rice vinegar, sesame oil, ginger, garlic and cornstarch.
Add the sauce to the chicken and vegetables and continue to cook until sauce has thickened.
Serve on top of brown rice and garnish with green onions and sesame seeds.
Enjoy!
Nutritional Information (per serving):
420 calories, 683mg sodium, 46g carbohydrates, 38g protein, 9g fat (2g saturated fat, 0g trans fat, 7g unsaturated fat), 15g sugar, 4g fibre
Recipe adapted from here and approved by Emma Minden, Registered Dietitian, Wholesome Kids Catering.