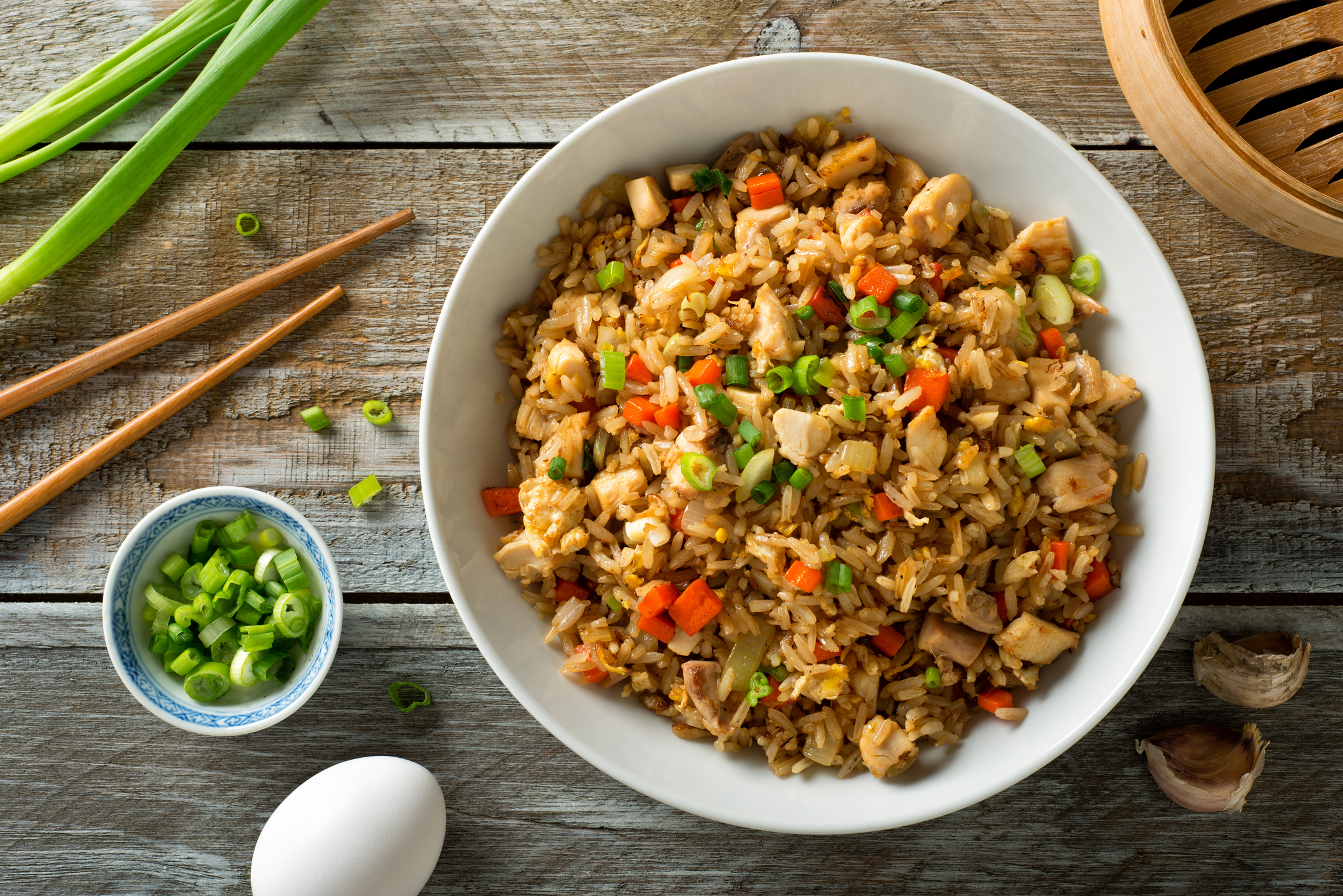 This kid favourite is quick, easy, and sure to please.   Make extra to keep for lunch the next day!
Ingredients:
4 cups Brown or Whole-grain Rice
2 tablespoons Sesame Oil
2 tablespoons Canola or Vegetable Oil
3/4 to 1 pound Boneless Skinless Chicken (breasts or thighs), diced into small pieces
1 1/2 cups Peas and Diced Carrots, frozen or fresh
3 Green Onions (optional), trimmed and sliced
1-2 teaspoons Crushed Garlic
3 Eggs, lightly beaten
3-4 tablespoons Soy Sauce, low-sodium
Salt and Pepper to taste
Directions:
Cook the rice according to package directions.
In a large frying pan or wok, add the oils and chicken.  Cook over medium-high heat for 3-5 minutes, stirring to cook on all sides.  Remove the chicken from the pan and set side.
Add the peas, carrots, and onion, and cook for 2 minutes or until they begin to soften.  Add the garlic and cook for an additional minute.
In the same pan, push the vegetables to the side.  Add the egg mixture to the other side and cook as you would make scrambled eggs.
Add the chicken and rice to the pan and drizzle with soy sauce and season with salt and pepper.
Nutrition Fact: Brown rice is considered a whole grain and is less processed than white rice, leaving the nutrient-packed brand and germ.