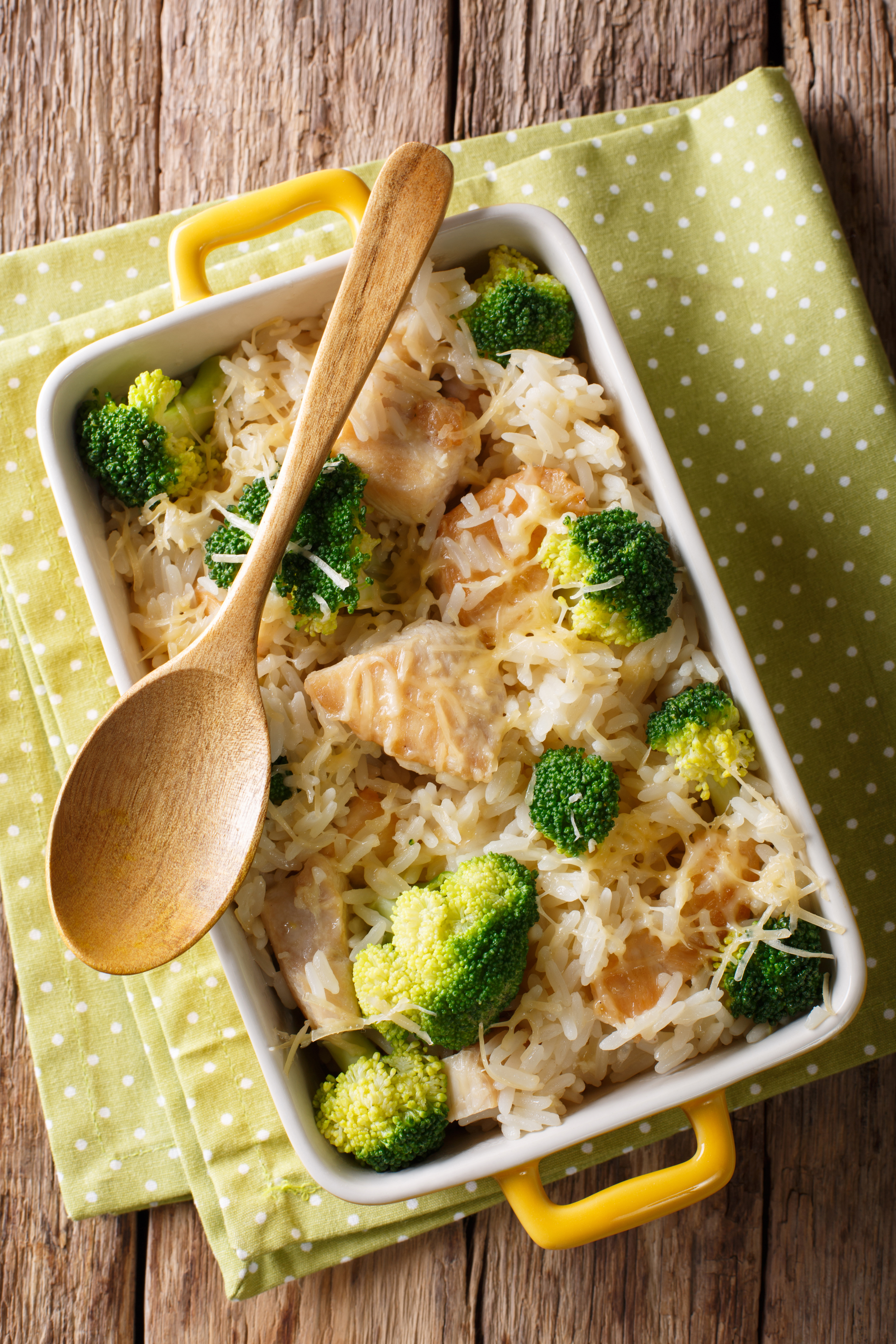 We're back again with another #WholesomeAtHome copycat recipe, to help you make all your LO favourite Wholesome menu items. This month's copycat recipe features our amazing Cheesy Chicken Broccoli Rice Casserole. This creamy and nutritious meal is full of the proteins and vegetables like our perfectly seasoned chicken and steamed broccoli. We make sure that all of our recipes are created with fresh and healthy ingredients to help nourish the minds and bodies of all the kids we serve. We hope you and your family enjoy this incredibly tasty casserole with #WholesomeAtHome.
Ingredients:
1 Tbsp olive oil
2 chicken breasts, sliced into strips
1 Tbsp unsalted butter
1 small onion, finely chopped
1 clove garlic, minced
1 Tbsp all-purpose flour
¾ cup chicken broth (preferably low sodium)
¾ cup 2% milk
1 Tbsp parsley, chopped
2 cups broccoli florets
2 cups brown rice, cooked
½ cup Greek yogurt
1 cup cheddar cheese, shredded
Salt and pepper to taste
Directions:
Preheat oven to 350° F and grease a 9 x 9 casserole dish.
In a large skillet, heat oil over medium heat. Add the chicken and cook until browned, about 3-4 minutes per side. Remove from pan and set aside.
In the same skillet, melt the butter over medium heat.
Add the onions and garlic and sauté until soft and translucent, about 2-3 minutes.
Stir in the flour and let cook for 1 minute.
Whisk in the chicken stock and milk and bring to a boil.
Add the parsley and whisk for an additional 2 minutes.
Add the broccoli and reduce the heat to low. Cover with lid and let simmer for 3 minutes.
Stir in the cooked rice, chicken, Greek yogurt, cheddar cheese and salt and pepper.
Pour the mixture into the casserole dish and spread evenly.
Bake for 12-15 minutes.
Let cool and enjoy!
Nutritional Information (per serving):
300 calories, 190mg sodium, 23g carbohydrates, 24g protein, 13g fat (6g saturated fat, 0.1g trans fat, 7g unsaturated fat), 3g sugar, 2g fibre
Recipe adapted from here and approved by me, Emma Minden, Registered Dietitian, Wholesome Kids Catering