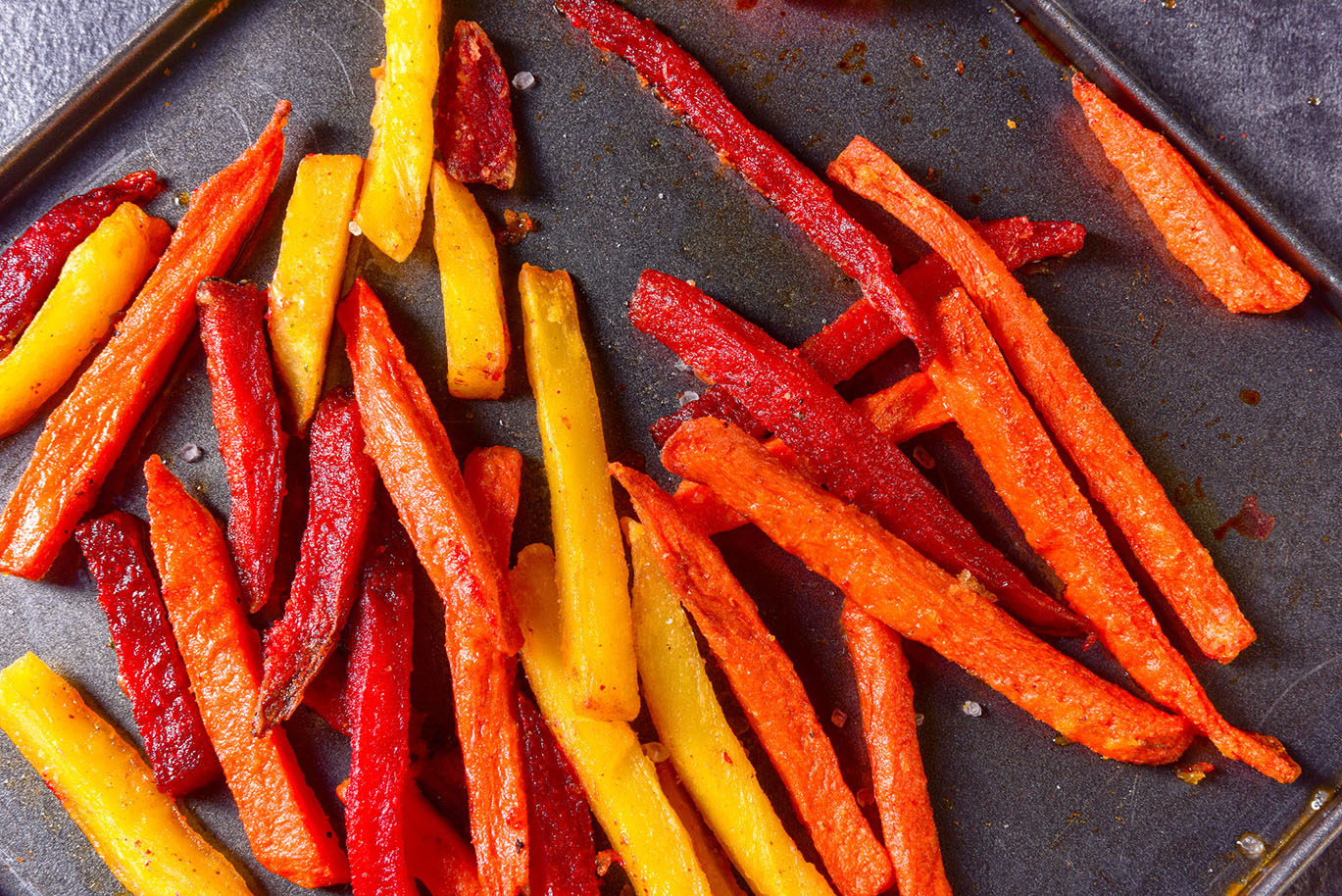 It's no secret that kids love French fries. The delicious taste, crispy texture and dip-able nature is what makes fries so fun. This recipe is an excellent alternative to French fries because of the crispy texture and sweet taste of the carrots, and the saltiness and delicious flavour of the Parmesan cheese. This side dish is sure to be a hit with the whole family.
Carrot Fries (4 Servings)
Ingredients
4 large carrots
2 tbsp vegetable oil
½ cup Parmesan cheese
2 tbsp garlic powder
2 tsp pepper
½ cup fresh parsley, chopped
Directions
Preheat the oven to 400°F.
Slice the top and bottom off the carrots then slice them in half, slice each half into thirds lengthwise.
In a large bowl, mix all ingredients with the carrot sticks.
Spread on a baking sheet.
Bake for 15-20 minutes (depending on how crispy you want them).
Enjoy!
Nutritional Information (per serving):
158 calories, 128 mg sodium, 12 g carbohydrates, 4 g protein, 11 g fat (3 g saturated fat, 0 g trans fat, 8 g unsaturated fat), 4 g sugar, 3 g fibre
Recipe adapted from here and approved by Emma Minden, Registered Dietitian, Wholesome Kids Catering.