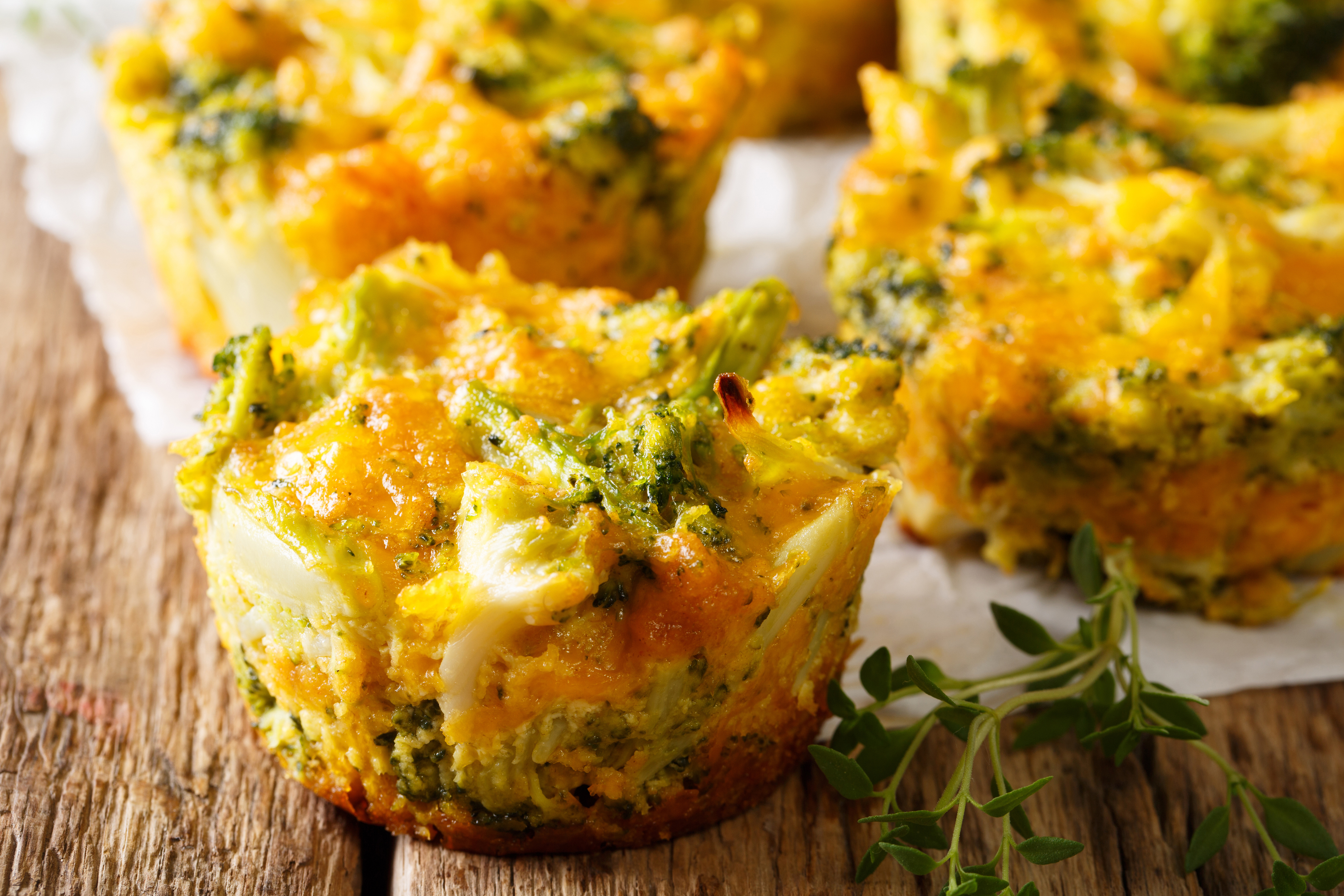 These broccoli cheese bites are very quick to make and bake.  They are packed with vitamin C from the broccoli and protein from the Greek yogurt and cheddar cheese.  Feel free to throw in other vegetables or toppings to use up ingredients that you have.
The bites can be stored in the freezer for up to three months after baking.  I recommend freezing them in individual freezer bags so that they can be pulled out, reheated, and enjoyed for breakfast, lunch, dinner or even a snack!
Ingredients:
1 cup flour
1-1/2 teaspoon baking powder
1/2 teaspoon salt
1 cup Greek yogurt
1/2 cup cheddar or marble cheese – grated
1 cup broccoli – finely chopped
Yield:  8 Servings
Directions:
Preheat the oven to 400°F

In a microwave safe bowl, add broccoli and some water and steam in the microwave, or stove-top, until soft.

In a large bowl, combine the flour, baking powder, and salt.

To your flour mixture add the Greek yogurt, cheese, and broccoli.

Roll out mixture on counter, cut dough into 12 squares, and place on baking tray.  (Alternate – Drop into greased muffin tray)

Bake for 15 minutes until lightly browned.
Nutritional Information (per serving): 116 calories, 218mg sodium, 15g carbohydrates, 8g protein, 3g fat (2g saturated fat, 0g trans fat, 1g unsaturated fat), 1g sugar, 1g fibre
Recipe adapted from www.cleaneatingwithkids.com/broccoli-and-cheese-squares/ and approved by Emma Minden, Registered Dietitian, Wholesome Kids Catering.