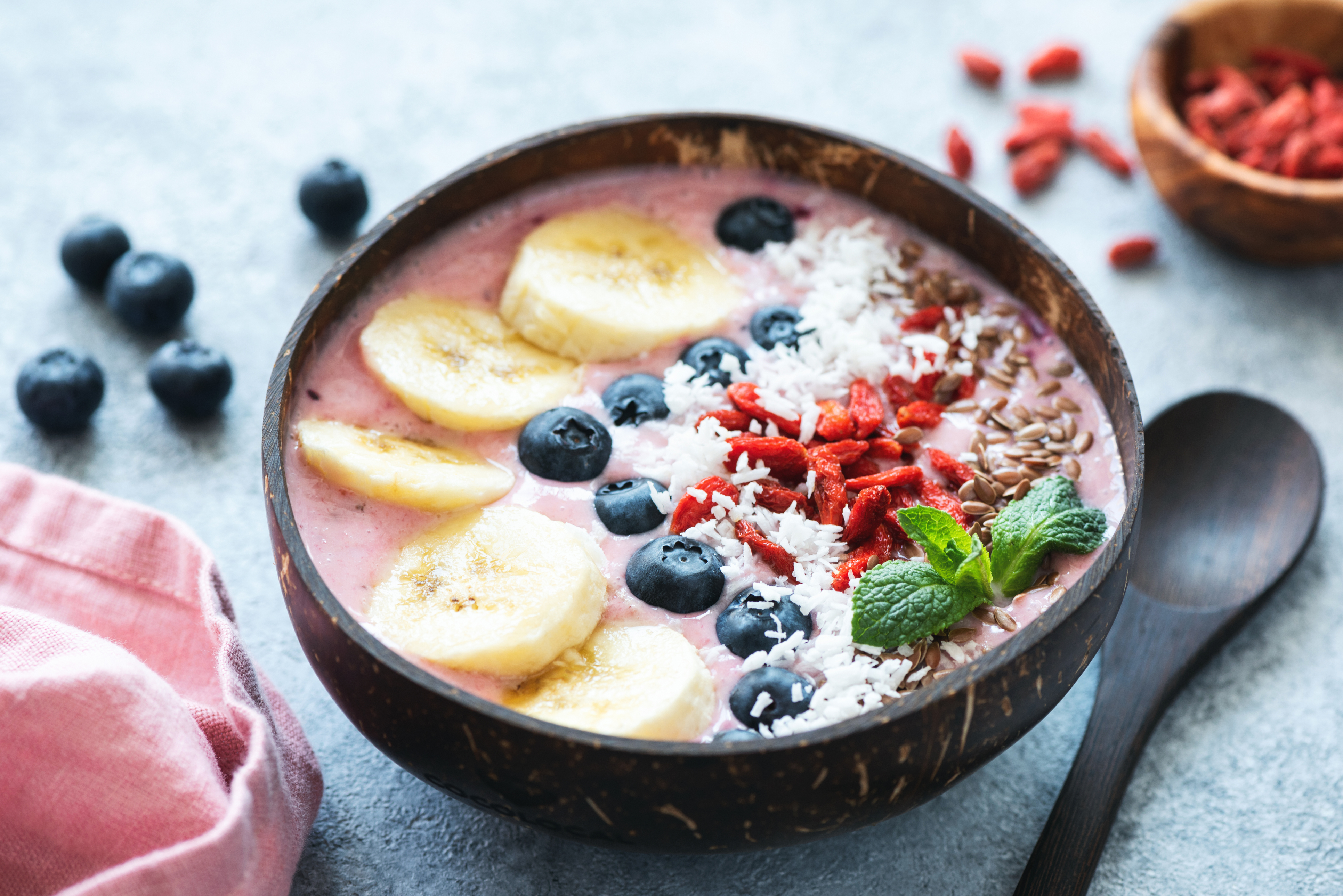 We generally think of a smoothie as a drink, but why not transform it into a healthy dessert treat, delicious breakfast, or colourful snack in a bowl with some fun toppings!  This yummy ice cream-like texture is made with frozen fruits.
Ingredients:
1 cup frozen berries
1 frozen banana
1/4 cup 2% milk, or milk of choice
1 tablespoon maple syrup
1/2 cup greek yogurt, plain or flavoured
ice for thickening (optional)
Toppings of your choice:  diced fruit or berries, nuts, shredded coconut, granola, seeds – the options are endless!
TIP:  Peel and then freeze your ripe bananas – they're easy to throw into the blender when needed and ripe bananas add extra flavour!
Directions:
Combine the ingredients in a blender and mix until smooth.  The consistency will be very thick – if it's too thick, stop, stir the ingredients, and continue blending.  If the consistency is too thin, blend in some extra ice cubes.
Transfer to a bowl, add toppings of your choice, and enjoy – with a spoon!