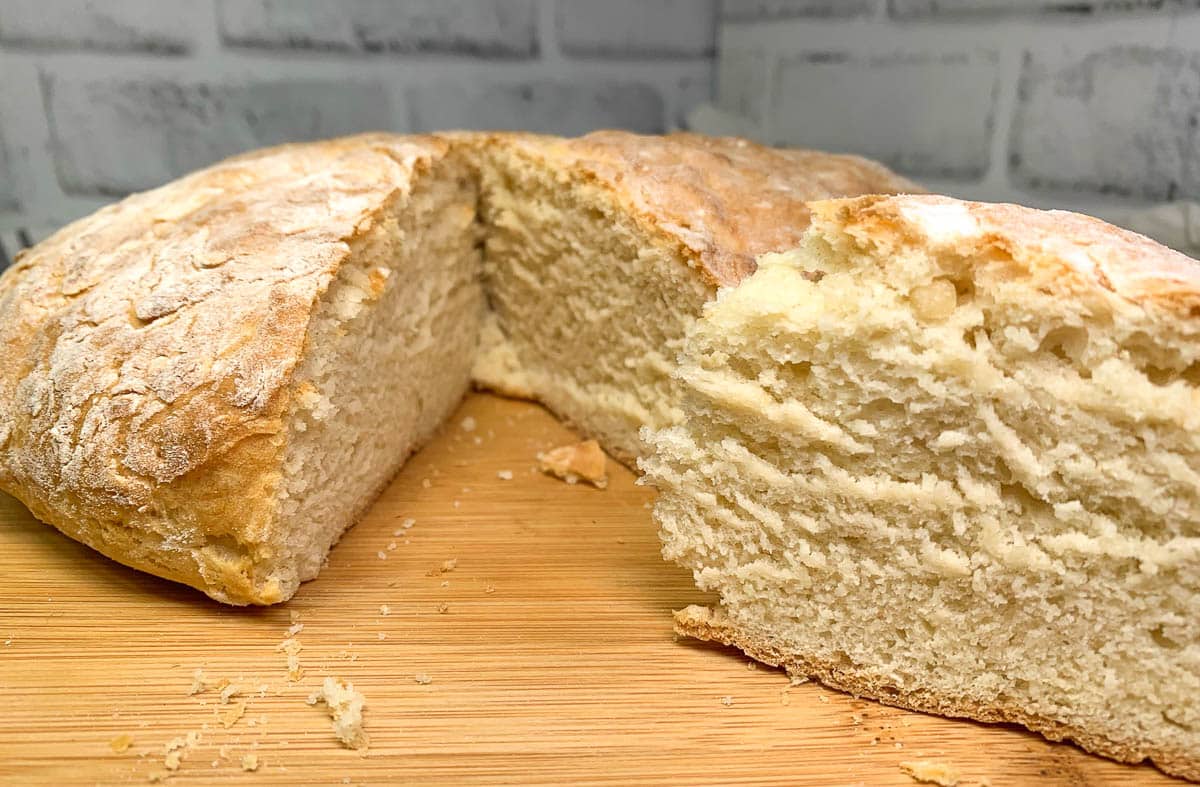 Bannock, also called Lusknikn, is a traditional bread that has been served as a staple and comfort food in many Indigenous communities for centuries. Although it is made from only a few simple ingredients, families typically pass recipes down from one generation to the next which makes every Bannock unique. There are many regional variations of Bannock made with different types of flours, cooking methods, and the addition of dried or fresh fruits. This traditional bread is very easy to make and can be enjoyed with sweet or savory toppings.
Yield: 12 Servings
Ingredients
5 Cups White Flour
1 Tsp Salt
4 Tsps Baking Powder
½ Cup Vegetable Oil
2 ¼ Cups Water
1 Tbsp Melted Non-hydrogenated Margarine
Instructions
Preheat the oven to 350 °F.
In a large bowl, mix together flour, salt, and baking powder.
Make a well in the centre of the flour mixture and fill it with oil and some water. Stir it gently with a fork.
Continue adding water gradually to the middle. Keep stirring until a soft ball of dough forms. You may need to add more water or flour as you stir.
Leave enough flour on the side of the bowl to knead the bread.
Inside the bowl, gently knead the dough for about a minute.
Pat the dough flat into a 10" round cake pan or bread pan of choice.
Make a cross on the bread and then cut it into 12 sections. The cut is about ¼" deep.
Bake for about 45 minutes or until the sides and top are golden brown.
Take out from the oven. Spread margarine over the top to make it soft.
Cover with a clean dish towel and let cool.
Nutritional Information (per section)
292 calories, 41g carbohydrates (1g fibre, 0g sugar), 5g protein, 12g fat (1g saturated, 0g trans, 11g unsaturated), 206mg sodium
Recipe adapted from Dietitians of Canada and approved by Chloe Cheng, Registered Dietitian, Wholesome Kids Catering.