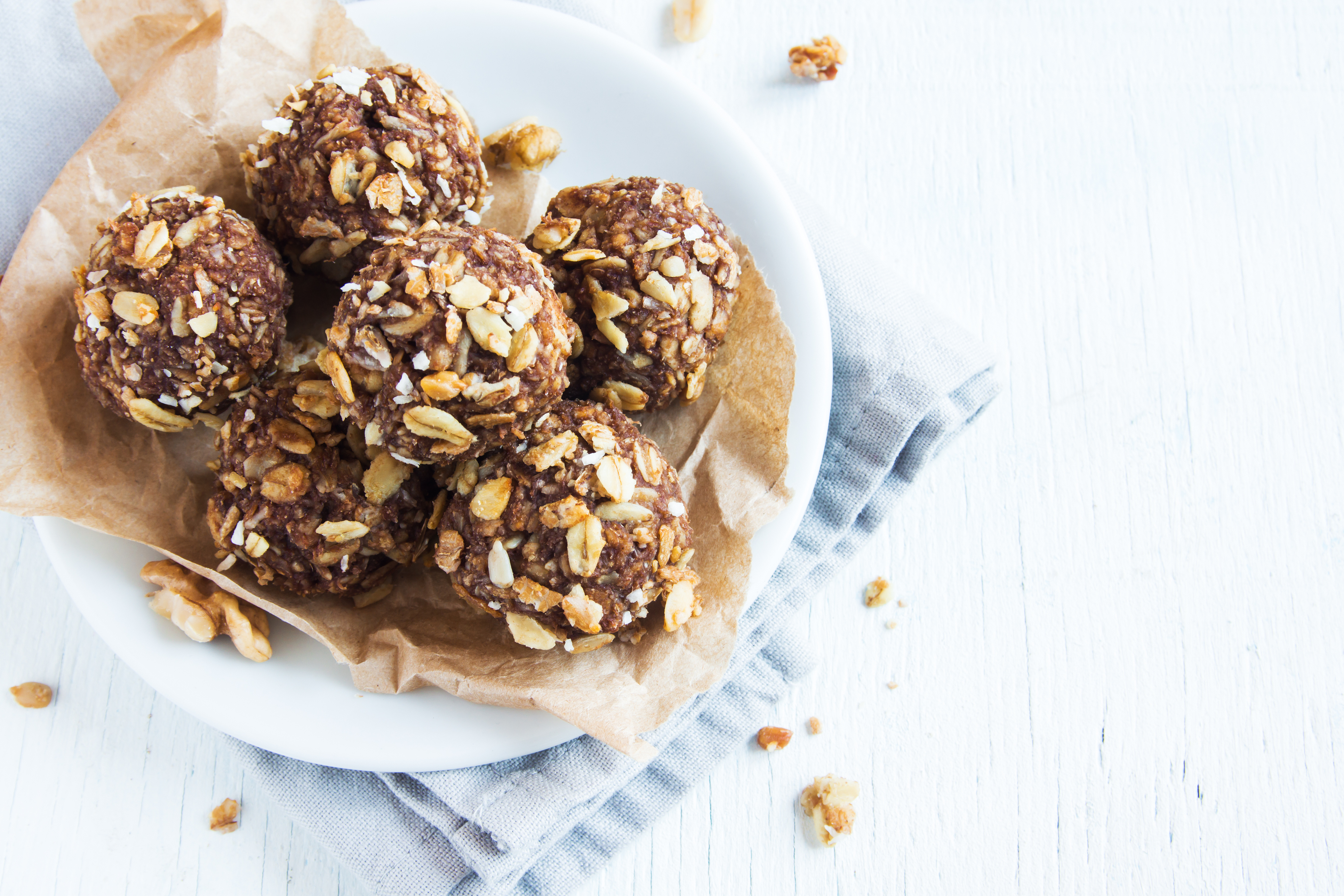 Chewy, delicious, and no-bake granola bars.  These home-made treats also reduce packaging!
Feel free to change up the mix-ins – try adding in dry fruit, coconut, seeds, or nuts.
Ingredients:
1-1/2 cups quick-cooking or old-fashioned oats
1-1/2 cups rice cereal
1/2 cup roasted, unsalted sunflower seeds
1/2 teaspoon cinnamon
1 cup brown sugar
1/2 cup honey or maple syrup
3 tablespoons vegetable oil
1 small-medium ripe banana, mashed
1/2 teaspoon salt
1 teaspoon vanilla
3 tablespoons cocoa powder
Directions:
Add oats, rice cereal, sunflower seeds, and cinnamon in a mixing bowl and stir.
Combine brown sugar and honey in a pot, heating on low.  Stir for 2 minutes or until the mixture is smooth.
Mix in oil, mashed banana, salt, vanilla, and cocoa powder.
While still warm, pour it into the bowl of dry ingredients and stir until combined and no dry oats remain.  The drier the mixture, the more firm the bars will be, so stir in extra oats if the mixture seems wet.
Pour the mixture into a glass baking dish, greased with oil, cooking spray, or a light coating of butter.
Using the bottom of a greased glass or the back of a greased spoon, press the mixture firmly and evenly into the pan.
Cover and cool for at least an hour, then cut into bite-sized squares or bars with a sharp knife.
Bars keep well for a couple of days at room temperature or store in a container in the freezer.
Option:  Try turning this recipe into tasty 'Energy Granola Bites" by forming into small balls instead.