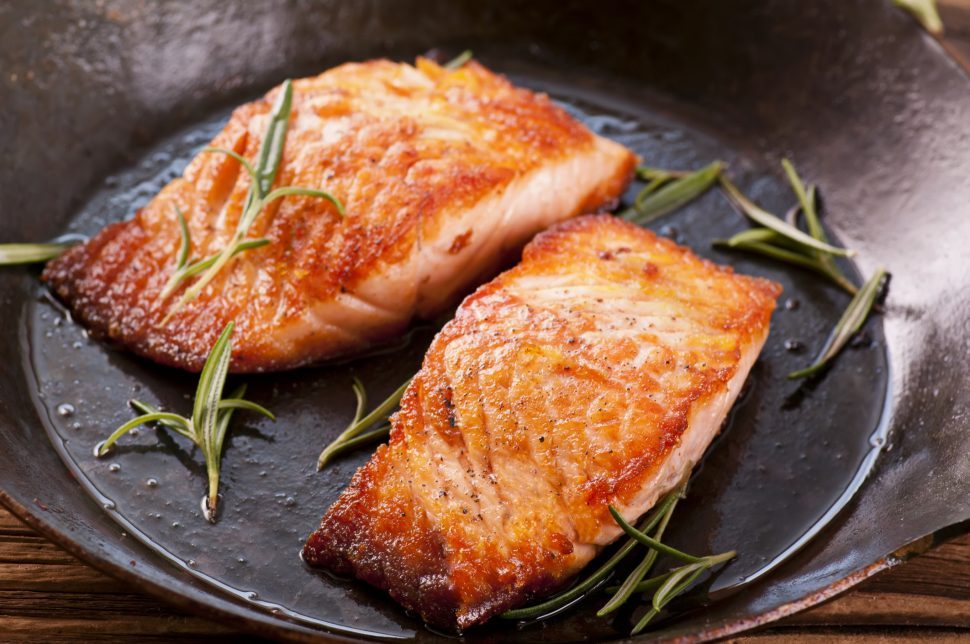 This is a great recipe for any time of the year.  Getting your little ones to eat fish may be a struggle, but keep trying!  Research shows it's never too late to reap the brain-boosting benefits of a diet high in omega-3s. Make salmon more kid-friendly by topping it with a sweet glazes like this one or mix flaked salmon into a pasta dish with a tasty lemon-and-garlic sauce.
Ingredients:
4 pieces of fresh salmon loin (4 oz), skin off
4 tablespoons Maple Syrup
4 tablespoons Thai Sweet Chili Sauce
2 tablespoons Dark Soy Sauce
Garlic, finely chopped or use garlic powder
Optional:  Finely chopped green onion for garnish
Directions:
Preheat oven to 350F
To make the marinade, combine the sweet chili sauce, garlic, maple syrup and dark soy sauce in a shallow baking dish. Spoon 1 tablespoon of the marinade into a small dish and set aside (this will be the sauce for the cooked fish).
Line the baking pan with parchment paper or with aluminum foil sprayed with non-stick cooking spray.
Transfer the salmon loin to the prepared baking pan, skin side down, and pour the marinade over top.
Cover the baking pan with aluminum foil and bake for 15 minutes .
Remove from oven, spoon the reserved marinade sauce over top, and garnish with green onions.
Suggested Sides:  Jasmine or Basmati Rice and Green Beans
Nutrition Tip:  Fatty fish like salmon is far and away the best source of omega-3 fats, which have been shown to improve cognitive function in infants and children.  Omega-3s, specifically the type known as DHA, are a critical component of brain cell membranes.