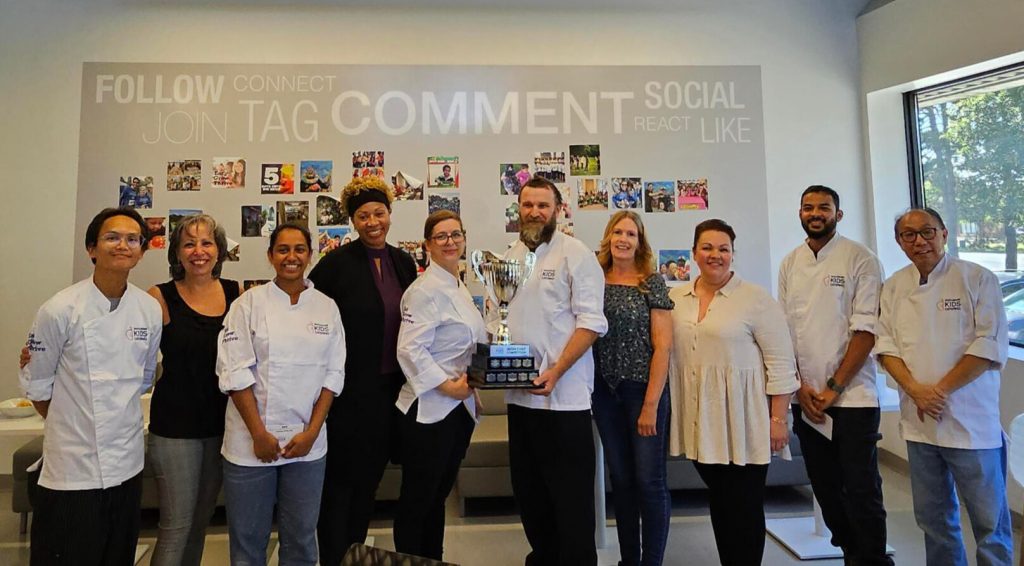 International Chefs Day is celebrated each year on October 20th.
Introduced in 2004 by the esteemed Chef Dr. Bill Gallagher, International Chefs Day aims to prepare children with the tools for a healthy life. Throughout October, chefs are encouraged to inspire and educate the next generation about the joy of cooking and the importance of healthy and sustainable eating. Sharing her experience on her favourite part of the job, Chef Monica says, "I love to be able to make delicious and safe meals for all our kids."
Aligning with this day, this year's theme, "Growing Great Chefs", offers a wonderful opportunity for children to explore the art and science of cooking at a young age to nurture creativity, curiosity, culinary passion, and a love for food. There are countless ways to make this day memorable for kids, such as organizing interactive cooking workshops, immersing them in the diverse flavors of the world, or embarking on exciting trips to local farms.
At Wholesome Kids, we have a team of passionate and talented chefs who pour their heart and soul into preparing nourishing foods for children to give them the energy and nourishment they need to eat, grow, and thrive. "It gives me immense satisfaction working with a professional team of talented chefs to prepare meals for kids and help them create a habit of eating nutritional foods" – Chef Keny
Every year, Wholesome Kids organizes an Iron Chef Competition that challenges our chefs to think outside the box, creating nutritious kid-friendly dishes to be featured on our menu. This year's theme centered around vegetarian cuisine in which our chefs were asked to come up with innovative plant-based meal ideas to diversify our menu offerings. "It makes me very content knowing that the food we are serving is nutritious and balanced" – Chef Jason 
We were honoured to host customers, who are most familiar with our young palates, and be a part of our esteemed panel of judges. Iron Chef 2023 received an overwhelming response and raised the bar! Our Chefs went the extra mile, unleashing their creativity to curate innovative dishes which were an instant hit with our panel of judges.
We want to take this opportunity to recognize all our chefs and cooks at Wholesome Kids Catering. Each day, you share your talents and nourish the lives of so many children. Well done!