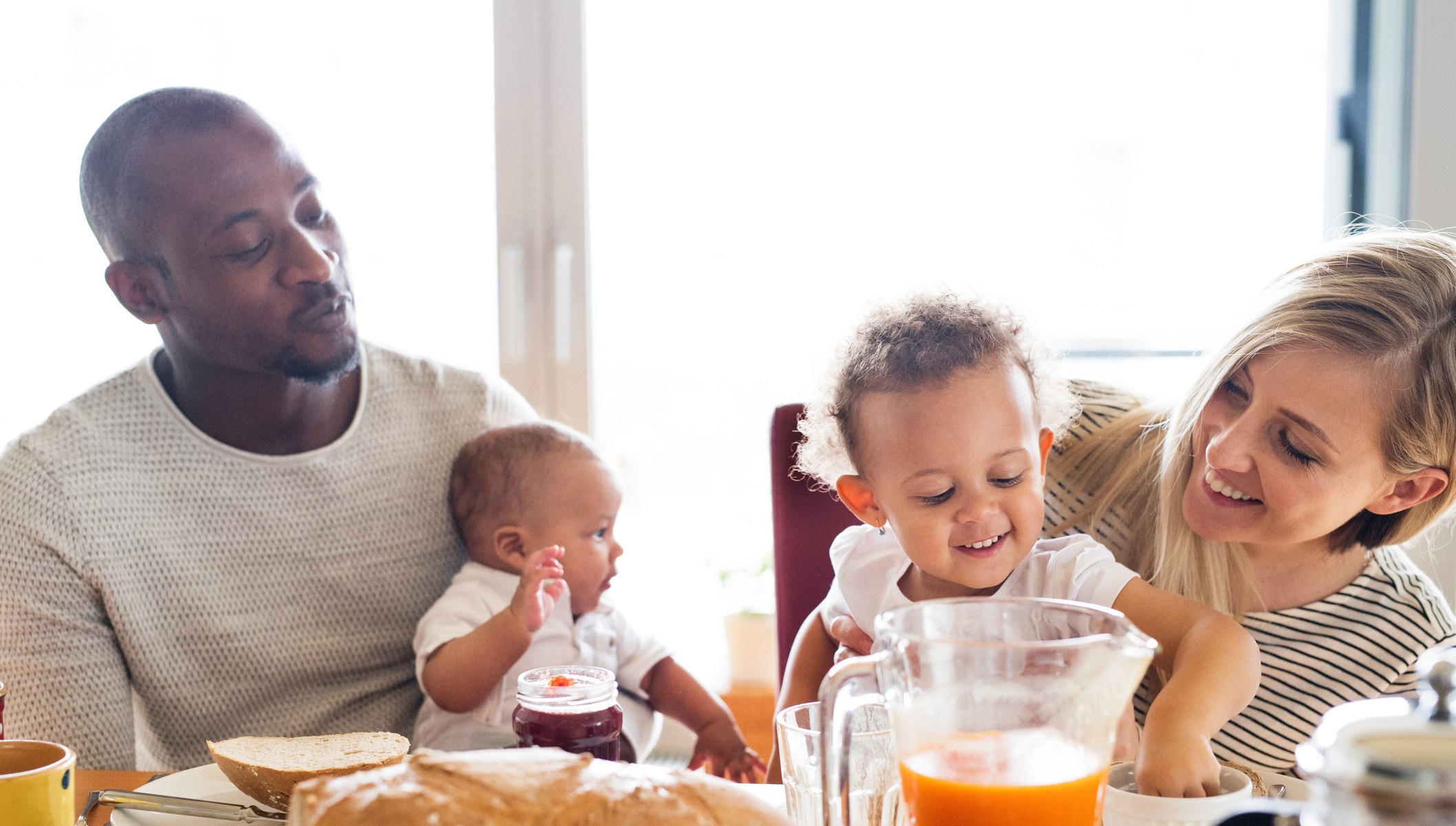 Parents and caregivers can be great role models for their children, especially through their choices and behaviours regarding food and health. The new year can be a great time to start integrating some new and easy habits to introduce or improve healthy eating patterns for the entire family.
Creating healthy eating habits by reflecting positive attitudes and behaviours at mealtime has a great impact on your children. To make better decisions about food when possible, can be enough to motivate children to eat right. It could be as simple as sharing how "this salad tastes delicious" or through exploring different flavours by adding new ingredients to the food you and your children already favour.
Invite your children to come and help you prepare meals. Participation in meal prepping allows children the chance to contribute to the process and therefore making them more prone to accept new foods. Also, using this opportunity to explain the importance of choosing to eat from all food groups and showcasing different ways to incorporate it into their meals.
Snacks between meals are not only important to one's health but are also a consistent eating habit among adults and children. Try to avoid snacks that are full of sugar and sodium and little nutrition, instead, choose to replace them with healthier options like fruits, cut-up vegetables like red bell peppers, carrots and broccoli, or whole grain crackers and cheese.
While selecting better food options is critical in this process, it is also important to remember the great impact water has on one's health. Staying hydrated helps improve mental health, bodily functions and also contributes to better dental health. Check out our 3 Tips to Help Children Tap into Water article to learn more about how you can help your children stay hydrated.
Implementing a healthier diet for the family this New Year can be easy and fun with these simple strategies. Remember to start with yourself first so your children can learn to make wise food choices for a lifetime of good health.