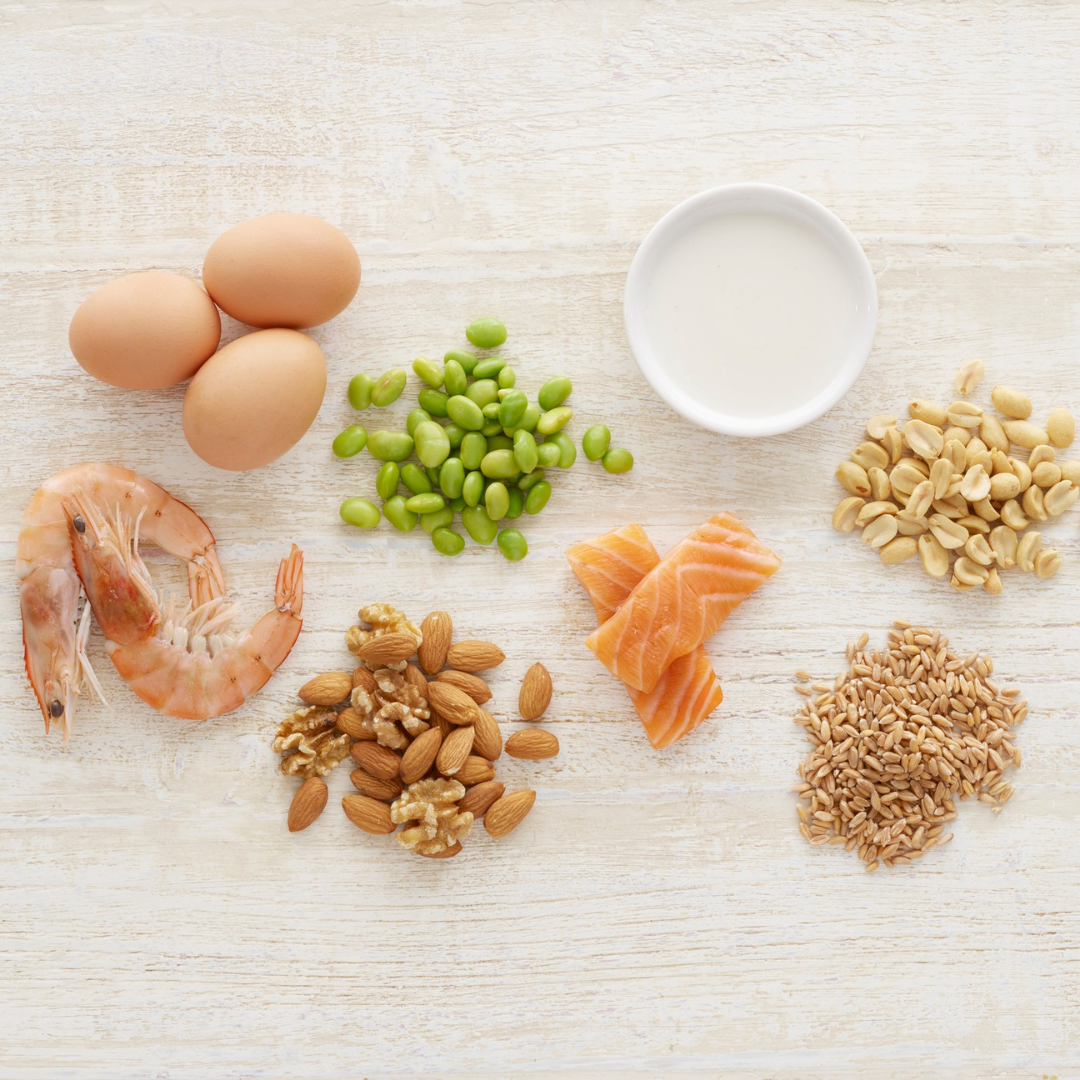 May is Food Allergy Awareness Month in Canada.  Over 3 million Canadians are affected by food allergies, with an estimated 50% of households being either directly or indirectly affected.  Since there is currently no cure and food allergies can be unpredictable and impact individuals differently, the only way to prevent a reaction is with avoidance.  Although allergic reactions can come from any food, 90% of reactions come from the 11 "priority allergens" which include peanuts, tree nuts, sesame seeds, milk, eggs, fish, crustaceans and molluscs, soy, wheat and triticale, sulphites and mustard.
At Wholesome Kids Catering, we take pride in our allergen management program knowing that children can receive food that is safe, healthy and aligns with their religious and lifestyle beliefs.  In addition to being 100% nut free, pork free and shellfish free, we accommodate over 100 additional food allergies and/or food preferences.  We have a separated dedicated area of our kitchen facility for allergy replacement preparation in order to best avoid cross-contamination, as well as a specific allergy team that works diligently to prepare these special meals.  Using a specialized ERP system, the team works hard to create meal replacements that closely resemble the main meal or snack to support an inclusive eating environment for all children.
For more information on food allergies, Allergy Awareness Month and allergy-friendly resources, recipes and tips go to www.foodallergycanada.ca.