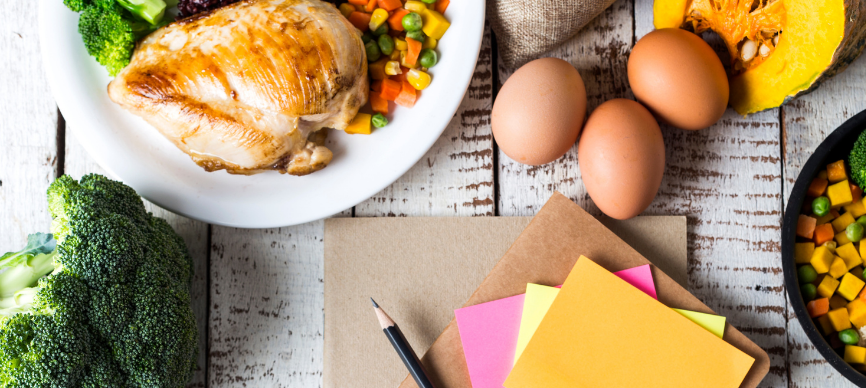 As a busy family, with back to school comes with returning to many of our routines, norms and even standards that slipped away in the summer. We are all craving some normalcy in our lives as we come out of the pandemic. I think this is the perfect time for a little kickstart and we're starting in the kitchen. This new school year, my family is going to focus hard on meal planning every week.
And while we aren't necessarily calling this a resolution, it's a good time to make a goal for your family by taking a few minutes out of one day to think ahead to what your week is going to look like. If you were someone who loved to grocery shop, 2020 most likely changed your tune and a lot of us moved to online shopping which makes planning that much easier. In fact, meal planning will also save you money on groceries (buying only what you need means little to no waste).
Here are the goals I hope to achieve by adding meal planning to this school year;
Create healthy habits and routines
Find renewed joy in cooking/serving and eating together
Get the whole family involved in mealtime (small tasks count)
Take some last-minute decision making off our plates
Reduce anxiety and create a little order for the week
Nourish our bodies and feel good together
Are you in? Let's do this together.
Choose a day in the week (I am going with Saturday) that you can sit down and plan out your meals for the following week. Here is a simple template you can download and print or use your own family calendar but make sure the meals are posted where everyone can see them.
More than just picking out a few random meals for the week, truly think about what your week looks like, and how much time (if any) you have to make a meal. Gather any recipes you might need, and of course, order or go to the store for what's needed.
Do what you need to do to set yourself up for success for the week. Planning doesn't necessarily mean cook. Consider ordering some prepared meals in advance when you have a busy week ahead. Save yourself the added stress and busyness.
While I know it may seem like an easy thing to simply plan your family's meals for the week, this task often gets pushed aside. That can leave us scrambling at the last minute trying to figure out what to make for dinner.
I hope you will join my family and I in making 2022 tastier and full of wonderful memories around the dinner table. Stay healthy this Fall and try not to stress, you are doing a wonderful job already!
Theresa Laird (Marketing Manager, Wholesome Kids and mother of 2 little ones)
Republished on September 11, 2022.