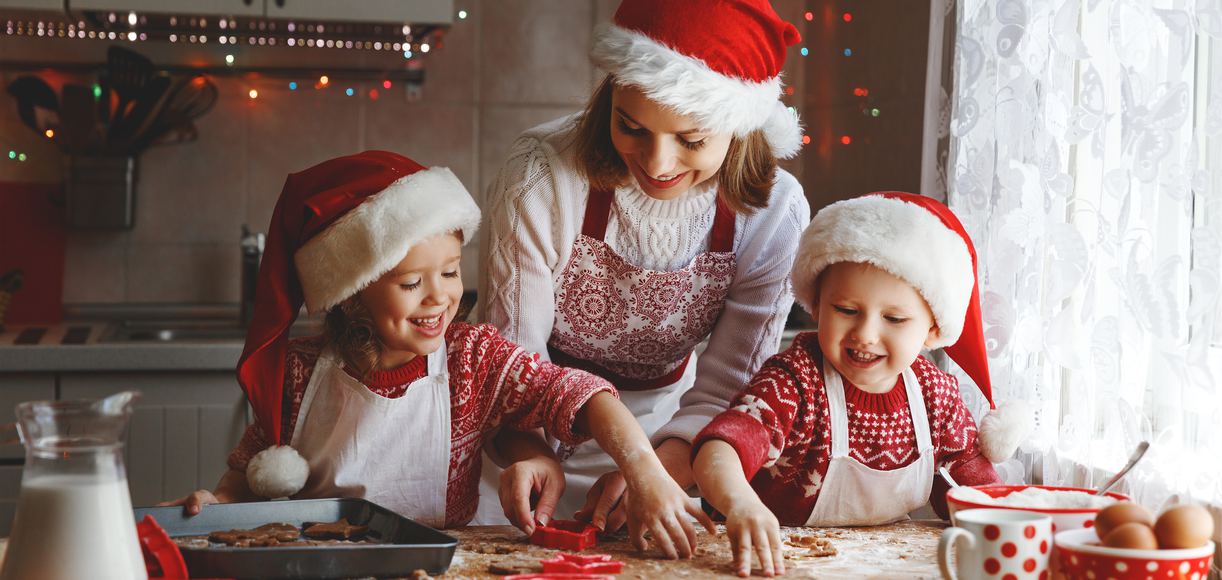 Family traditions are meant to be shared…
It's time to get in the holiday spirit and create some cherished memories with loved ones. There is no better way to celebrate than with delicious foods. Holiday gatherings are the ideal occasion to encourage adventurous eating. The huge variety of dishes and the party setting work magic in getting the little ones to try new foods.
5 ways to keep your kid busy over winter break
Plan the holiday menu together
Have your whole family sit down and brainstorm holiday food ideas. You can ask the kids what they love to eat or guide them by giving some options to choose from. This is a great way to pass on holiday food traditions while creating new ones.
Get them involved in the food prep
Start by grocery shopping with the kids. They can help search for items and cross them off the shopping list. These little sous-chefs are also amazing in the kitchen. They can read through the recipes, wash fruits and vegetables, measure and mix ingredients, assemble the food… They will be proud of putting together the holiday spread with you.
Prepare holiday snack mixes
Homemade snack mixes are great gifts for teachers, friends, and neighbours. Kids can simply combine their favorite nuts and dried fruits to fill mini mason jars or clear ornaments. Those are so cute, and the mixes are perfect on salads, yogurt, or as a snack on its own.
Get crafty and creative
Provide the kids with art supplies to create a centerpiece and some festive decorations for the table and dining area. They can even help fold some napkins and set up the dining table.
Foster the spirit of giving
Holiday volunteering is a great opportunity to teach children about appreciation and helping those in need. Donating non-perishable foods to local food banks or volunteering at community centers can be a valuable experience for your kid.
Wholesome Kids Catering wishes you all a wonderful holiday season!