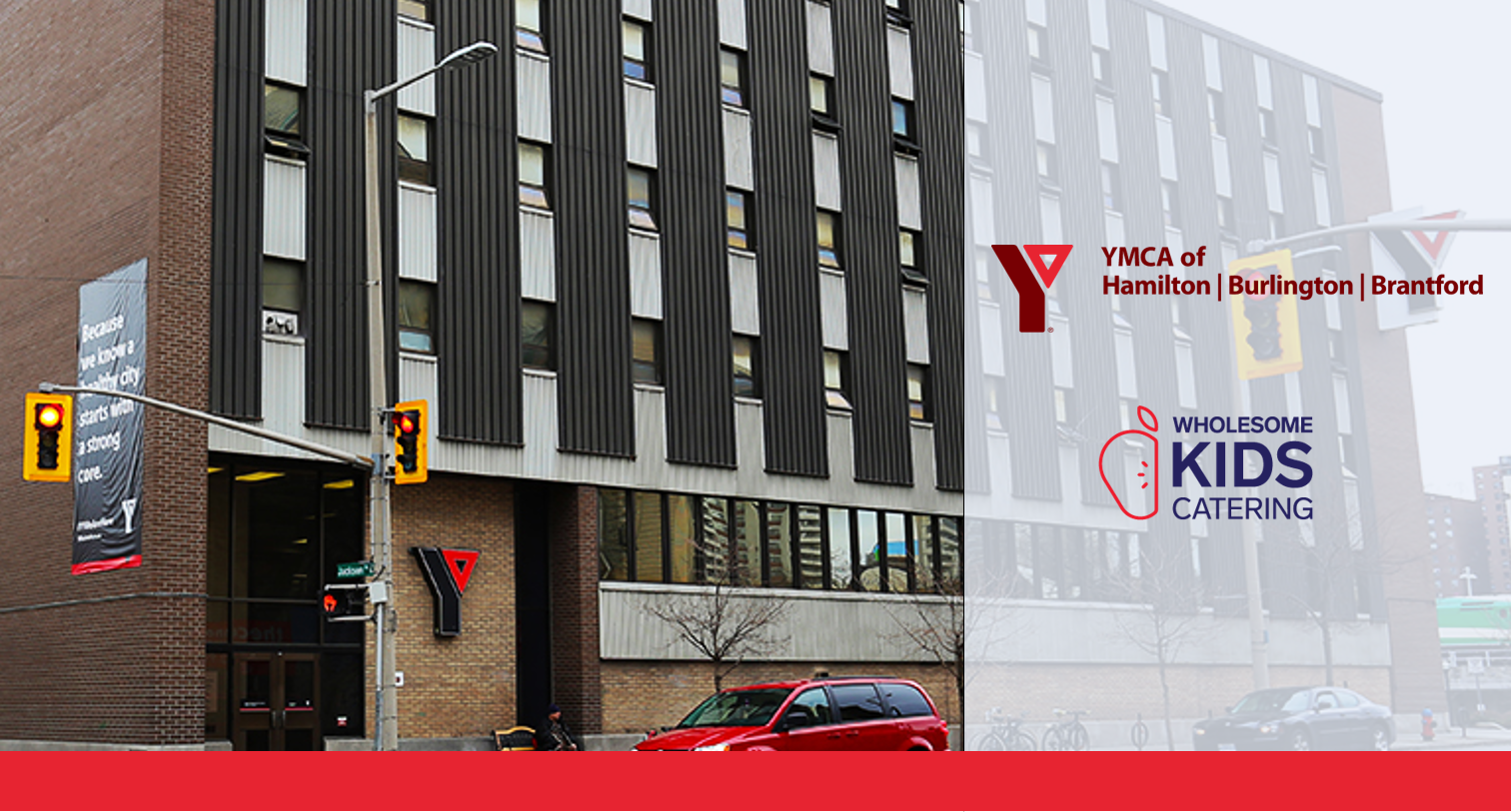 The YMCA of Hamilton | Burlington | Brantford is a charitable organization helping people achieve personal growth in spirit, mind and body.  They are propelled by their vision of creating vibrant and healthy communities each and every day.
In the Hamilton downtown core, one of the services the YMCA operates is transitional housing for over 170 men.  The residence team has worked closely with local health authorities and taken precautionary measures to protect their residents during this community health crisis.  Feeding the men, and providing them greater opportunity to 'stay safe and stay home' was identified as a priority.  These men typically leave the residence for meals, however, to help stop the spread of the COVID-19 virus, the City of Hamilton and YMCA HBB, together with Wholesome Kids Catering are providing breakfast, lunch, and dinner meals directly to each door so they can stay safe and stay home.
Wholesome Kids Catering is proud to have developed a special menu and provide healthy meals to these men each day, while our day care customers and schools are closed.  Wholesome rallied a small team of staff to make the fresh food and deliver it each day.  "We are very pleased to be able to nourish the lives of these Hamilton men." says Executive Chef Alan Toong.  The reviews from the men have been very positive and they are very appreciative and supportive of YMCA Hamilton | Burlington | Brantford's measures to keep them safe and well fed during this time.