A woman in the crowd said she saw Canción with the mayor!
But how do we find the mayor?  Can you solve the first puzzle by looking at the bulletin board Rosa found?
(Hover your mouse over the image and click on the map and postings to review.  They will open in another window in your browser. You will need to refer to this board throughout the game.)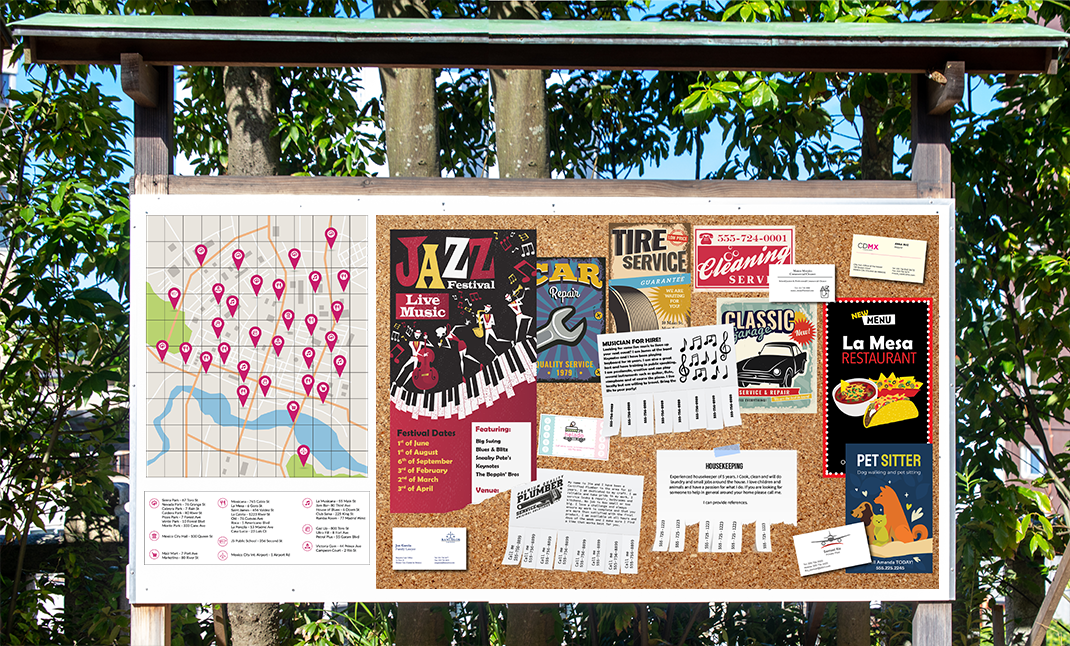 Only the correct answer will reveal the SUBMIT button and allow you to move ahead. If your answer is entered incorrectly, no button will appear and you will need to try again.
If you get really stuck, there are clues to reveal and the answer to each puzzle by clicking 'Need Some Help' below.